One of the coolest things we've ever done was bike the Las Vegas Strip while it was shut down due to Coronavirus. IT WAS AWESOME! I was still in a knee brace and couldn't ride a bike (I couldn't bend my knee enough to ride at all at that point). We wanted to do this so bad but needed a way for me to ride. Luckily, Chad let us borrow his electric scooter so I could ride and even offered up his electric bike and trailer for Kenny and Sami! We met up with Tate and Lindsay and the kids and the Cahills so we could all bike together. We started while the sun was up and ended when it was dark. It was so cool to ride both during the day and at night. Sami mostly rode in the bike trailer but she did get on her Strider bike a few times. It was so fun to ride around the T-Mobile Arena where the Golden Knights play (until they kicked us out of there)! It was pretty cool to see the Strip so empty. It looked so nice and clean! There were a few photographers and some other bike groups, and cops at every corner, but other than that it was empty- something that has never happened before! Although it was awesome, let's hope that was a once-in-a-lifetime opportunity!
Lots of off-roading during Quarantine…
We have another cousin on the Eliason side! Baby Duke was born in April!
On April 29 I had a knee manipulation. I had too much scar tissue build up and so the fix was to let the surgeon put me to sleep and then he bent my knee a bunch to break through the scar tissue. So glad they put you to sleep for that. I was in physical therapy the next three days in order to get the knee and avoid scar tissue build up again. I wish I could say that was the end of my knee problems… but more on that later when we have more of a plan going forward.
One of our Quarantine projects was painting the boys' bunk beds. We were all able to help and we busted it out! Didn't take us long at all.
They boys have been building a bike track in Kenny's parents' backyard. Taylor has been home during Quarantine and has done lots of backyard projects. Him and Tracy even built a treehouse!
Jessica and Callie got the Kona Shaved Ice truck to come to our street one afternoon. It was the cutest! They come driving down the street playing fun music. The kids made their own splash pad and swam in Jessica's little pool. We tried to make the best out of having nowhere to go! We have loved all the time spent out front with neighbors!
For Mike's birthday we went to his office since restaurants were still closed and ordered tons of good food. It was a good time hanging out together again! We went through the Splash drive thru for drinks but the guys got out and went in to the gas station. So the girls just looked like we were trying to social distance in our car!
Trey graduated from preschool! Although he didn't get to have a graduation program which we were really sad about, he was excited to get his diploma and thought that meant he got a drive-by graduation at our house after. (We've been to lots of drive-bys for lots of things during quarantine!) He got to say bye to Mrs. Kim and he has missed her and his preschool friends so much. He is a social butterfly and loved preschool. I wish we could have seen him sing at a graduation program because he's really entertaining but he had a great preschool year despite how it all ended. He is off to Kindergarten now!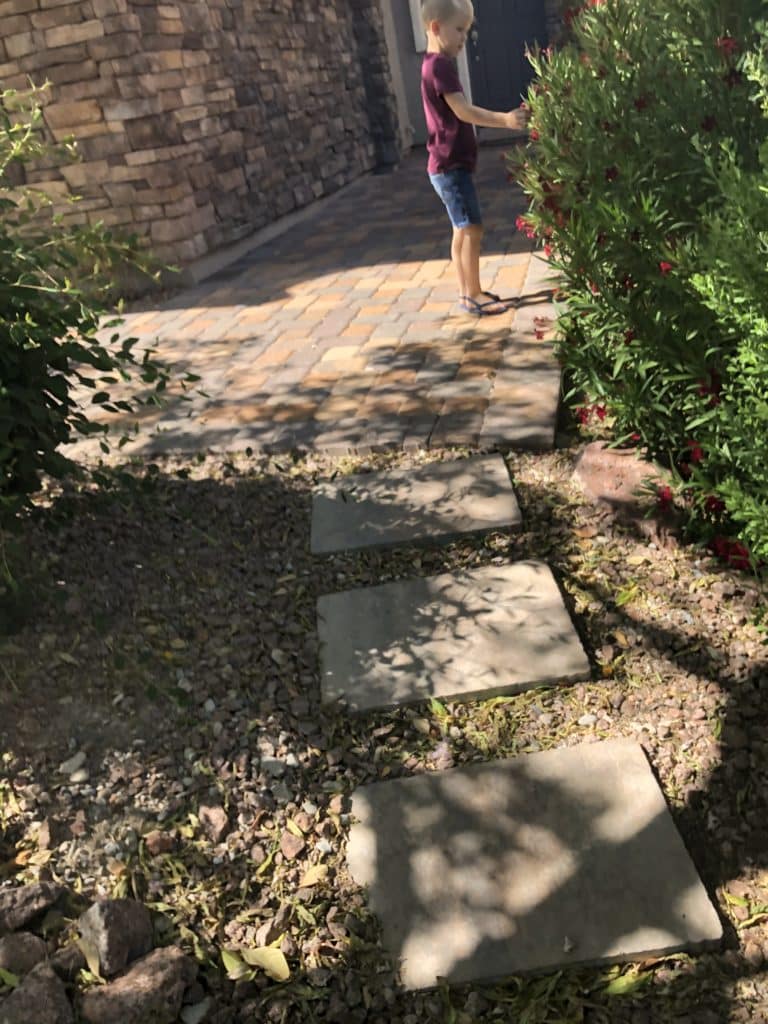 Mother's Day was great and I loved all of my homemade cards! I am lucky to be these kids' mom! We are also lucky to have wonderful moms/grandmas!
We didn't see my family on Mother's Day so we went up the mountain with my family for dinner one night and Kenny took everyone off-roading. The kids' favorite part was just running up and down the mountain!
We celebrated Lisa and her miracle baby, Lily! I made the Swig cookies but I can't take credit for anything else but it turned out so perfect! We have wanted this for Lisa for so long and it was fun to see people as they drove by!
Chase planned an off-roading weekend in St. George for Memorial Day weekend and we had a blast! Kenny did lots to the jeep before we left to make sure the jeep would survive and it did great! We went with McCormicks and Cahills, rented a house, and did lots of jeep trails, played in rivers, rode bikes, and ate delicious food. The jeeping was so much fun-beautiful scenery! (Way better than Vegas!) We stopped at Little Jamaica which is at the Beaver Dam exit right under the 15. We drive over it every time we drive to Utah and never knew it existed! We did lots of Virtual Reality, late night games, Swig runs, and the kids loved just playing together! St. George felt a lot more normal than Vegas so it was nice to be out and about and feel like the world was somewhat normal again!
Lots of jeep and bike projects…
Beau wanted to earn some money so he asked Grandpa England if he needed help with anything. He said that Beau could come do yard work for him and he'd pay him. Mom offered to pay Kayli to do some organizing. We went over one night and they were put to work and really earned their money! Even Sami and Trey earned money for cleaning up the yard and cleaning out cars! Sami was so excited to get her dollars she didn't know she was getting! Haha.
Kayli planned an Art Camp as an auction item for our girls camp fundraiser. She planned her crafts, got everything organized and held a cute art camp. She did a great job and the kids had so much fun! (BTW… obviously girls camp was cancelled after this and I was camp director for our ward camp this year. I was sad but also a little relieved since I've had so many knee problems and kids home 24-7 which leaves no quiet time for me to sit and think and plan!)
Last day of school pictures on our very uneventful last day of school! We are so sad for the way things ended because we loved the kids' teachers so much. We have missed seeing them and being at our wonderful school!
We got to see Josh and Mandy and the kids when they drove home from Utah. We met them down at Kenny's office and had lunch and did the VR. It's always so good to see them and never long enough!
The kids and I went out to Logandale one day to hang out with Kelsi and the kids and baby Duke while Nick was at work. The kids had a blast and so we didn't come home until 10:00 at night!
Kayli did another Art Camp to earn money. She had Elise, Gracie, and Liv over and did a great job again!
Kayli keeps busy all day. She is always making lists, organizing and reorganizing, requesting books at the library (although she doesn't always read the books she requests) looking for crafts to do on Pinterest, sending actual letters in the mail to cousins, Facetiming people, coming up with creative things for all the kids to play, making cookies, and the list goes on. I always think she's always going, going but she does enjoy sitting and watching shows/movies too. She does good at the piano when she has a good attitude about it. She keeps a very tidy room and is so helpful with chores. I can always count on her to get the job done well and efficiently. She HATES wiggly teeth and does everything not to let us know so that we won't pin her down and pull them out.
Beau started piano lessons two weeks ago and he loves it so far. I think he will be good at it. He seems to just get it. He has always liked playing fun songs that Kenny teaches him. I've played the piano forever but can't memorize songs so I can't play all the fun ones so they learn those from dad! He was so excited for Kayli and him to show his piano teacher their duet of Heart and Soul his first piano lesson. So far I don't have to fight him to practice but it's only been two weeks… he's been playing with his buddies again and so that keeps him busy.
Trey has also been playing with his buddies more lately. He is known for just showing up at friends' houses- usually at their back door looking in. He was on Facetime with 3 other friends one day. He wanted to go out on the trampoline like one of his friends. I knew he had gone in the backyard but didn't know he then left the backyard (he does do this). The moms were all on a group text laughing about these kids using Facetime. I said something about Trey and Mindy said she thought he was at Haley's. She had seen Haley's playhouse in the background of his Facetime! Haley didn't know, I didn't know. He had walked up 2 streets to her house on Facetime the whole way. That's just the way it was going around here while I had a hurt knee! He shows up at Mindy's or goes over the wall to our neighbor's house to play with her dogs. I get texts from them a lot letting me know he is there-because I usually don't know he is gone!
He was so sweet helping Sami ride her bike the other night. He cheered for her the whole time! He can be the sweetest one moment and then punch you for no reason the next.
The other day I was making cookies in my Bosch and while it was going I went to pour the milk into the measuring cup and the mixers hit my hand and milk splashed out everywhere. I said something like oh my gosh! and he came running to see what happened. I started cleaning it up and he looked at me, shrugged his shoulders and said, "your fault" and walked away. I had to just laugh but also made him come help me clean it up and tried to explain that yes, even though it was my fault the nice thing to do when you see someone could use help is to help them out! But now we like to laugh about it and always say, "your fault" when it's funny of course.
He is known as the neighborhood social butterfly. Yesterday some neighbors from the street behind us walked by and Trey said hi to them and they said, "hi Trey!" We laughed that they knew him and they said, "yep he's the neighborhood social butterfly!"
I got upset the other day about something the kids had done and Trey said, "well you shouldn't have had 4 kids!" Made us laugh.
On our trip we were talking about the Beaver Dam and he asked if beavers made the dam. While we were talking he interrupted and said, "dad you just remembered me! I don't have a toy beaver!" (He always wants animals to add to his collection).
He started swim lessons today and oh man, he is not shy. He just says whatever comes to his mind!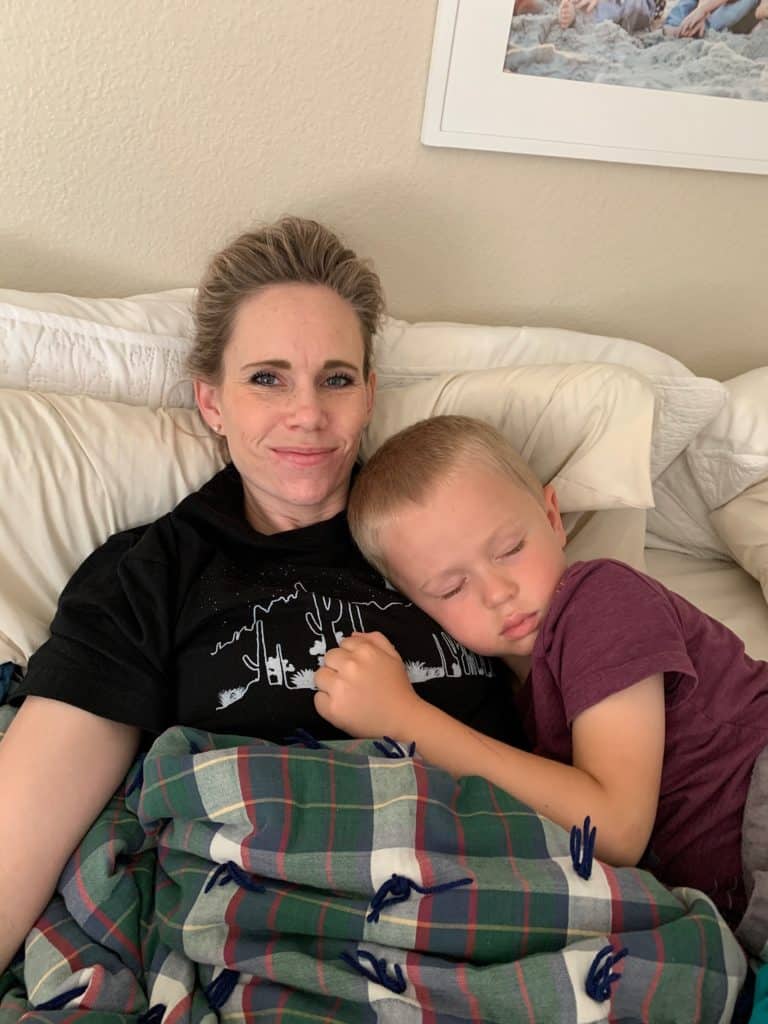 Sami is….mostly hard these days, haha. She hates naps and bedtime and it's a fight every time although she sleeps great once she's asleep. During Coronavirus she would always say "we can't play with Paigey because of Coronavirus" and "we can't go swimming with Taylor because Coronavirus". She loves playing with "my Paigey friend" and got her second haircut the other day. She sat so still! She's trying to sleep good out of her crib so that we can get her and Kayli a bunkbed. I think we are almost there. We love when she asks for her goggles. "Where are my gobbles?" So funny every time.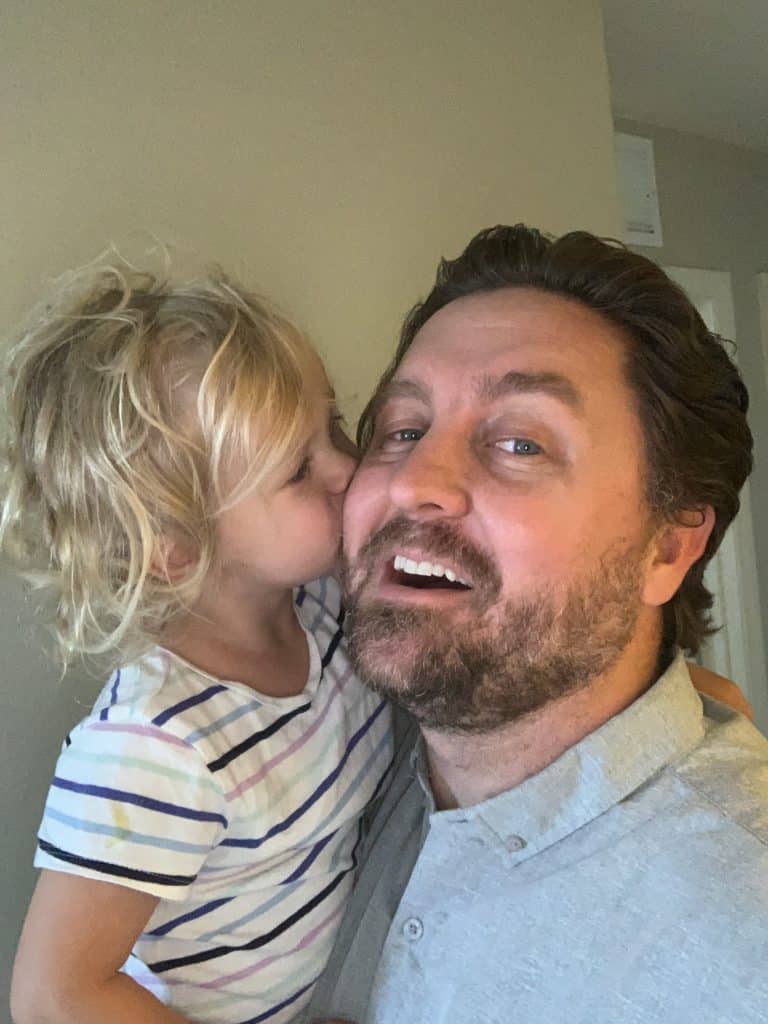 More pictures…