We had the best week in Park City last month. It was so beautiful and relaxing and we seriously had a good time. The weather was perfect! We went with my parents, and Russ and Rachel and their kids. We rented a nice house that was three stories and had a game room and hot tub and lots of space for the kids to play. Adam and Kayli found a room with bunk beds and loved staying in there. We had fun going for walks, riding bikes, and just spending time in the house. We also started a 2,000 piece puzzle the first night we were there that we finally finished at 2:00 a.m. the day we left.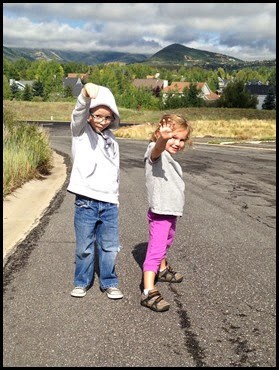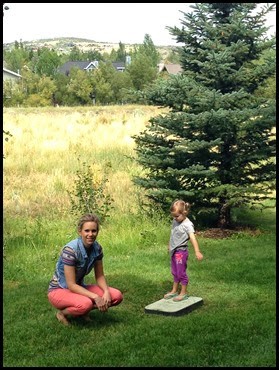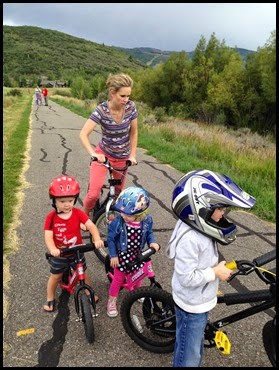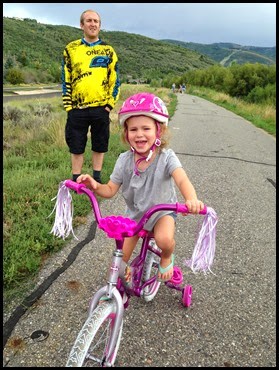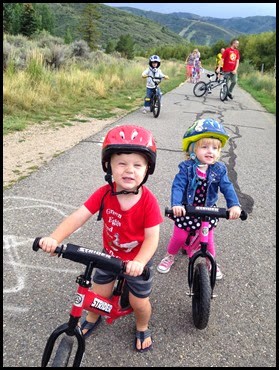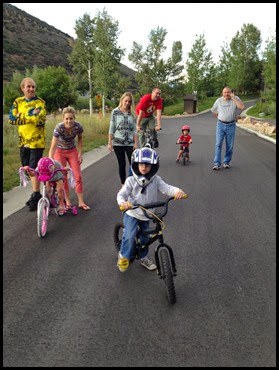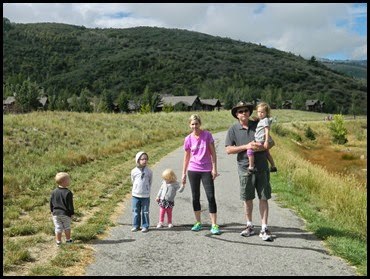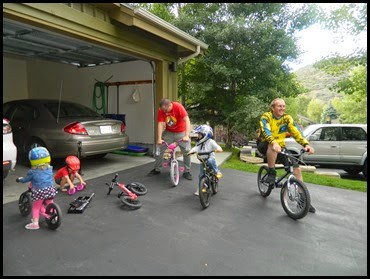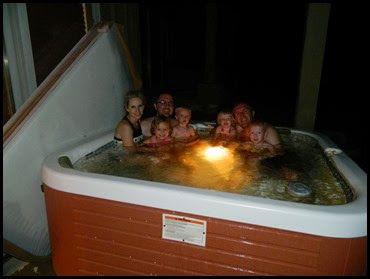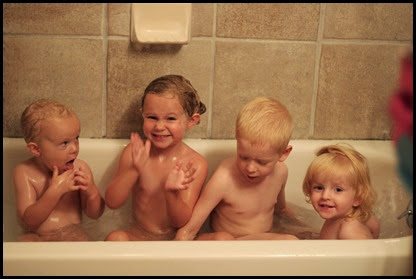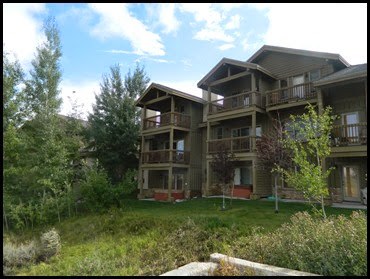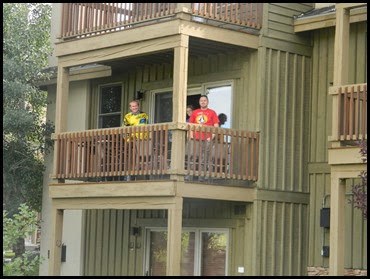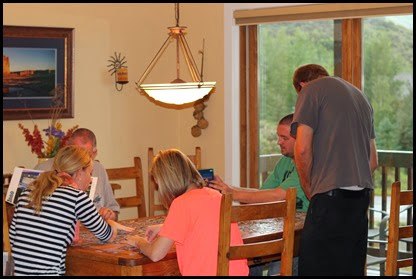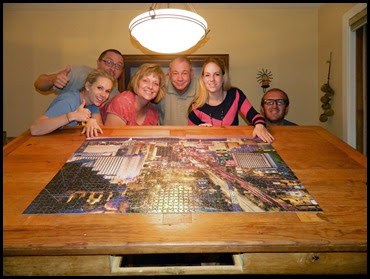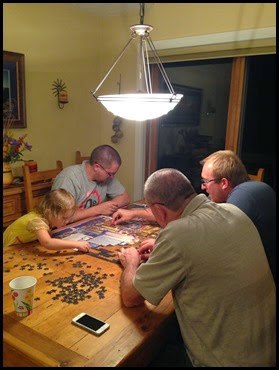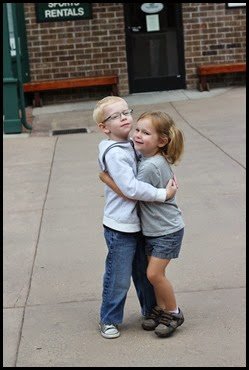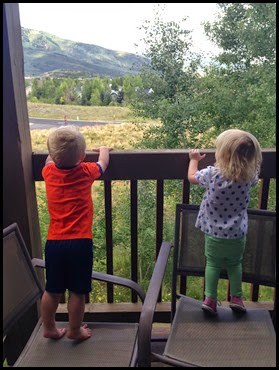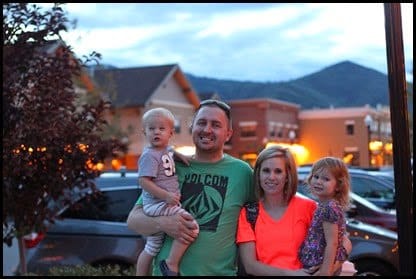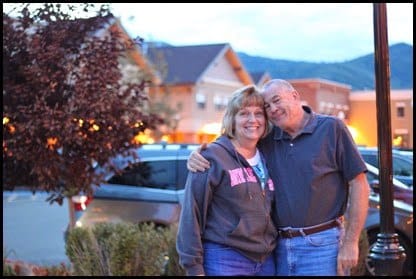 And can't forget Russ's cooking or Beau's diaper strike…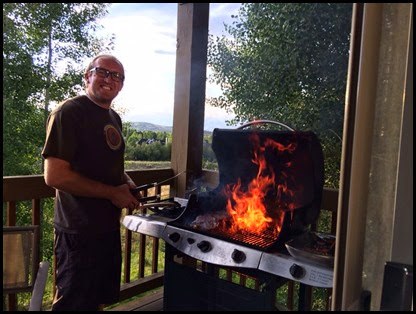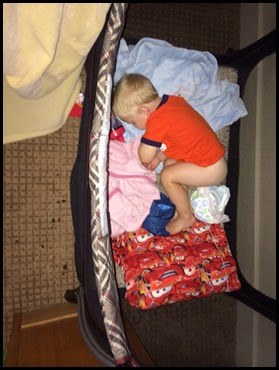 We went to Park City Mountain Resort and had a blast there! We took all the kids on the Alpine Slide and they loved riding the ski lift up to the top. Kayli was so terrified to go on the slide and screamed about half way down but the was loving it and by the end was laughing and having a great time. She only wanted to go with me because I would go slower than daddy would. Haha. The adults did the Alpine Coaster too-also fun!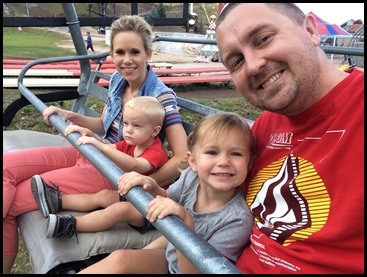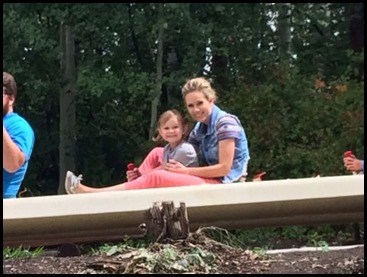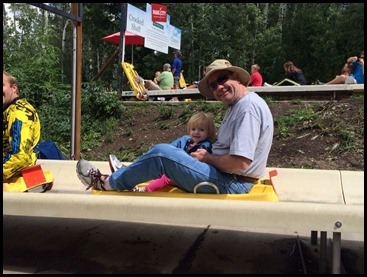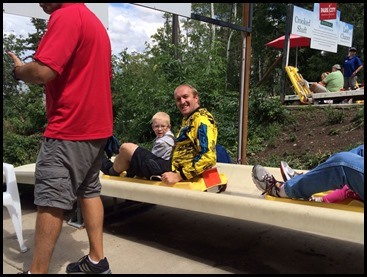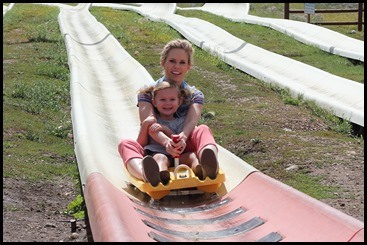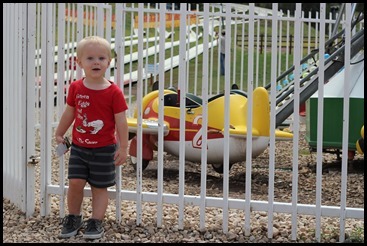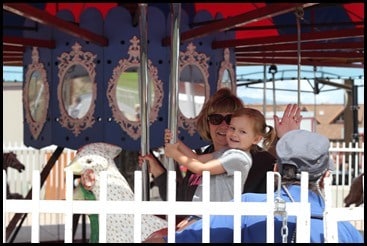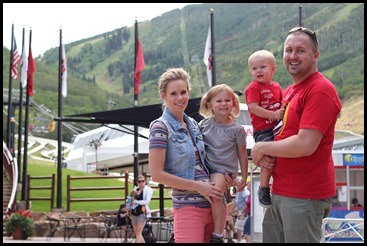 The next day the boys went mountain biking while we explored Main Street.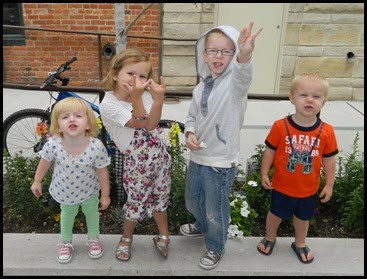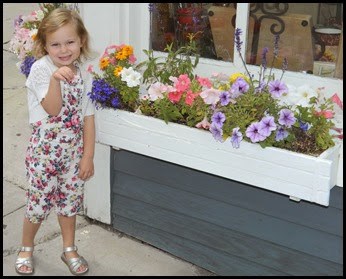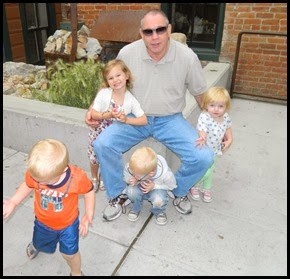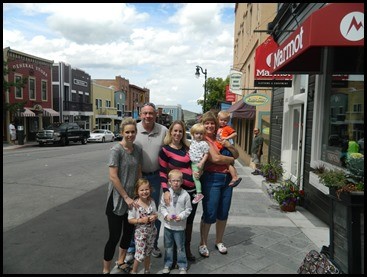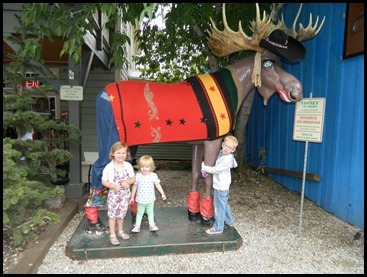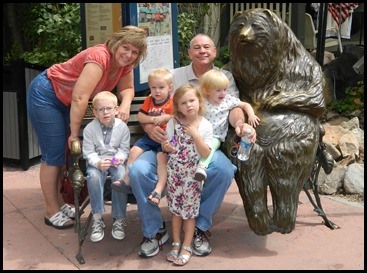 We also went to the Olympic Park where we did the Alpine Slide again. We wish we had more time there to zip line and watch the skiers practice.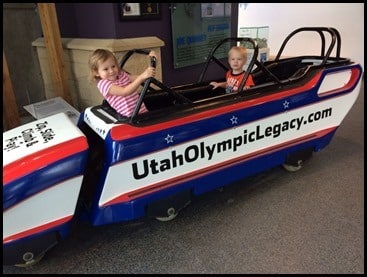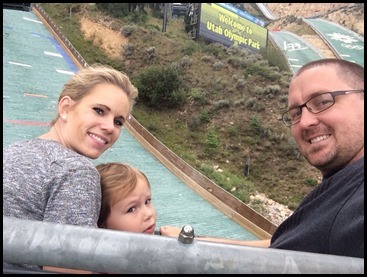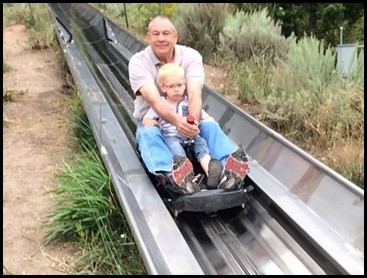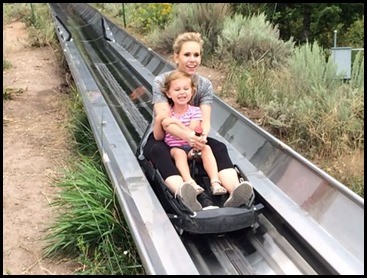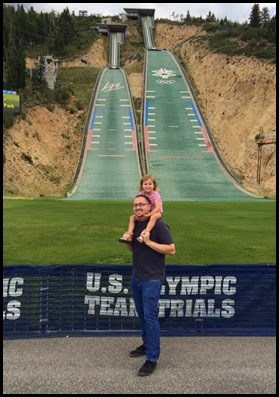 And after a week of vacationing they were super worn out…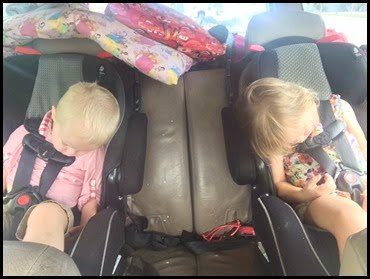 We left Friday morning to head to Salt Lake for Kyle and Kristee's wedding. I have never been in the Salt Lake temple before so that was cool and it was fun to see everyone from my mom's side of the family.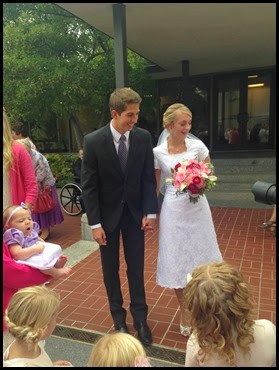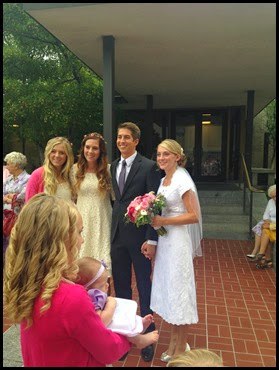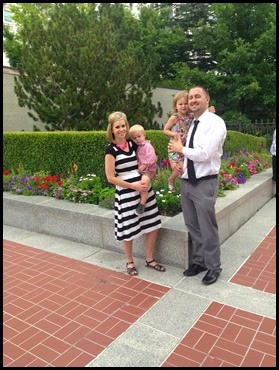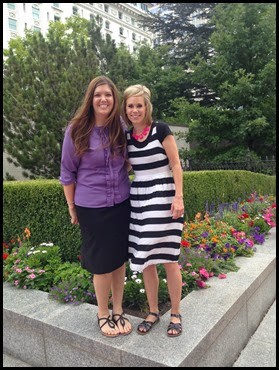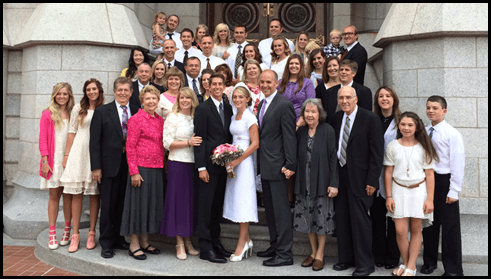 Kenny took the kids to the Curiosity Museum while we were at the luncheon at Thanksgiving Point.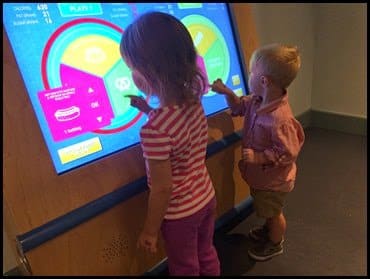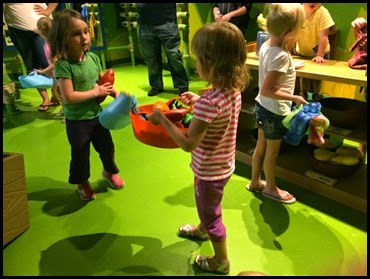 While we were up there the boys decided to fix Grandpa's roof and that meant completely reroofing the house! They ordered all the parts and got everything ready to go so that everyone could help after the wedding. It was so cool to see my entire family help out Grandma and Grandpa. A total of I think 21 people helped on the roof, my cousins and Rachel watched the kids, my aunts and mom and Grandma made food for everyone that they sent up on the roof and would go to the store to get drink orders for everyone, and even the little kids picked up all the trash. We were so sore from all the hard work but it was totally worth it and it was fun! Grandpa hammered in the last nail! (The guys who worked on it the first night got drenched from the rain. And these pictures don't even show everyone who helped!)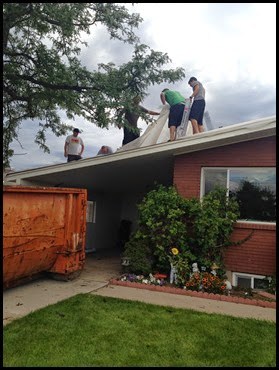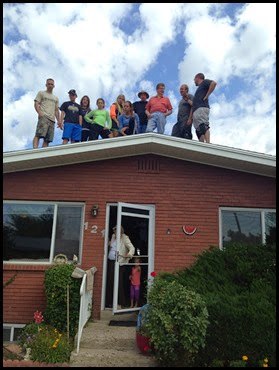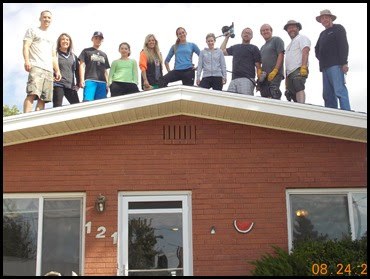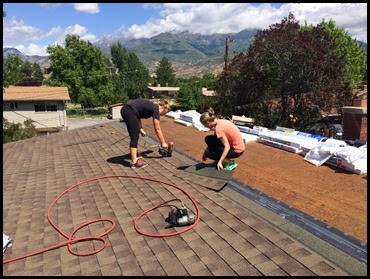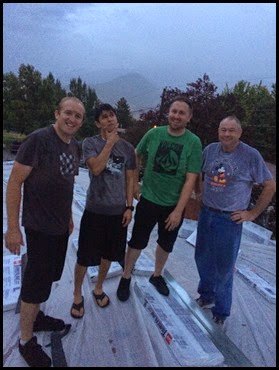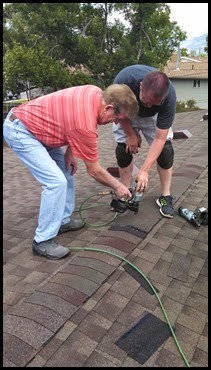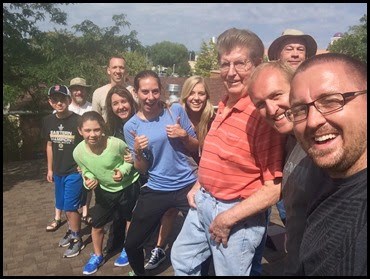 Kayli started preschool. We are doing a co-op with four other moms/kids. The first day all the moms came and Kayli was excited but really quiet. But then she read Silly Sally to the group since she has it memorized and I think that helped her feel a little more confident. I was really nervous about the first day when she would go on her own. She has had a really hard time leaving mom and dad her entire life. She wanted to go to school because she loves learning and wants homework so we made sure to talk about it lots and did lots to get her ready and excited-and she went and did great!! This was HUGE! We celebrated and went to lunch with daddy and Face timed grandmas to tell them all about it. She won't stop talking about school and is so excited. It was such a crazy mommy feeling to leaver her at school all on her own too. I've never felt so excited/worried/nervous/happy for her like I did that morning when I dropped her off and walked away. I am so relieved and happy for her and hope that she continues to go just as good as she did the first day!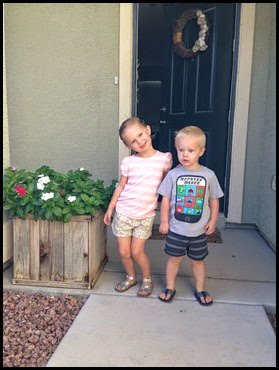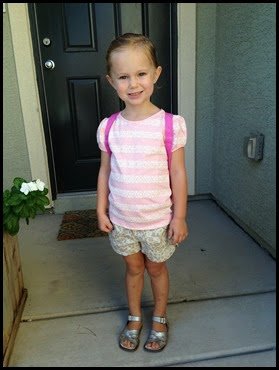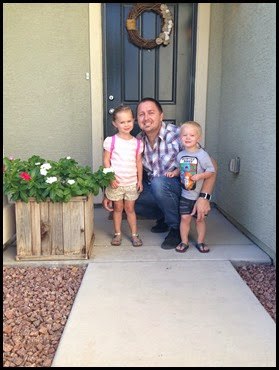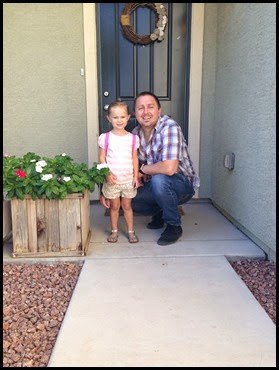 Kayli was the star student the first week of school.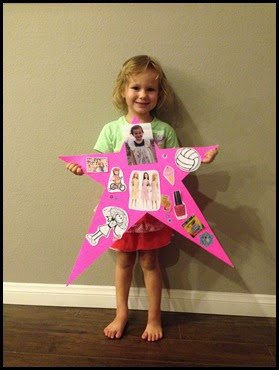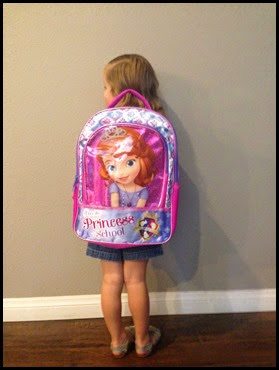 First day on her own…and I love that Beau wants to be in every picture and wants to copy everything she does!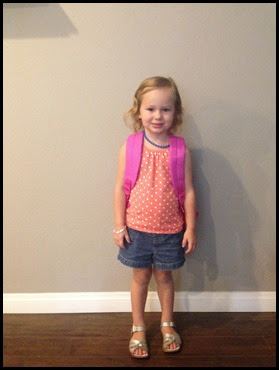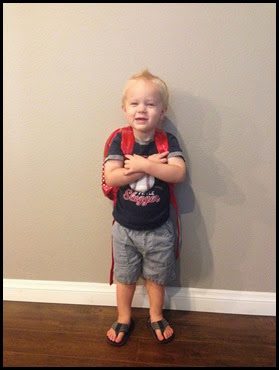 It was interesting hanging out with just Beau. We went to the park with some friends after we dropped Kayli off and we were there before anyone. I kept worrying about Kayli and Beau, totally out of the ordinary, just sat by me at the park and it was like he knew I needed a little hug and comfort that morning. It was so fun for me to just spend time with him too.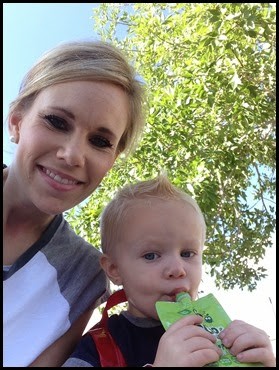 More about Beau lately…he is saying more words! Between the words he knows and sign language we pretty much understand him all the time. He even tells me what's happening in books and he likes to pretend to read the books to me. Whenever Kenny finishes reading a book out loud he does this whistle thing and Beau just started doing it too when he finished a book. The things they pick up! We never told him to do it-it's just a routine he's grown use to. We think it's cute. He also loves to do "give me five-up-high-down low-too slow" to people. He's doing Totnastics again! He did so good and we go with lots of friends so it's fun for everyone! He gives the BEST hugs. He loves to give fishy kisses. He's a daredevil. He jumped off the rock wall at the park that's 4 1/2 feet tall and cleared the rock wall that is slanted. He was fine. We love this first picture because he made his own dinner plate with Fruit Loops.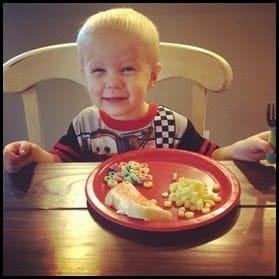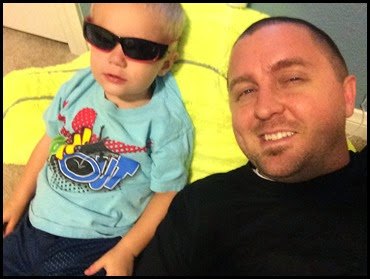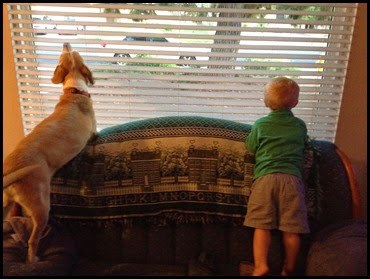 More about Kayli…she's discovered Barbies at grandma's house and she's obsessed. She wears Aunt Kaci's heels all day every day. She loves doing "homework" and wants to be able to write. She is always practicing her letters and her name. She likes to spell things when she's trying to be secretive like me and Kenny do. So she'll take a yogurt out of the fridge, hide it from Beau, and ask me P-C-L-A? Or some kind of letter arrangement. It's funny. Again, kids pick up everything! She loves to clean her room, organize and rearrange it. She loves to sing, dance, and cheer but she won't do it in front of most people. She's terrified of dogs. She loves going on dates with Kenny. Here they are at U-Swirl.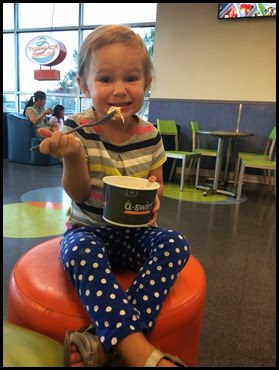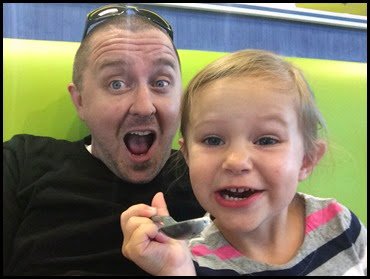 A recent drawing by Kayli…an alligator! All of a sudden she just showed me this picture and said it was an alligator. I was pretty impressed! She also loves to practice writing her name.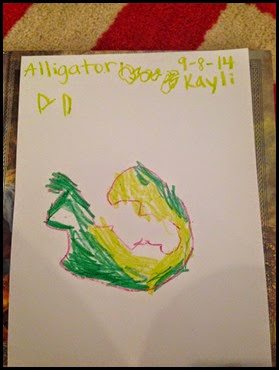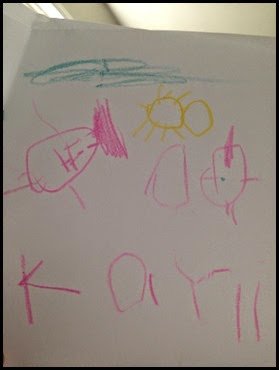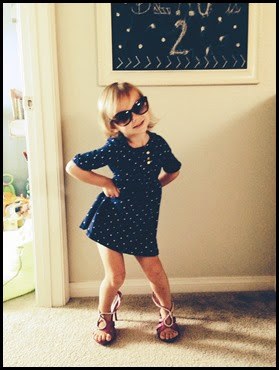 We tried out a mini sleepover for the kids and let Beau lay on Kayli's floor while they watched a movie and hopefully fell asleep. We kept checking on them and caught this-Beau had moved over by Kayli and she was tickling his back. So sweet!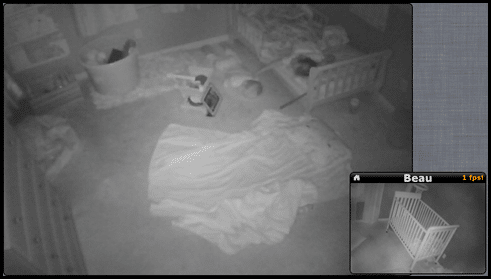 Lately we love watching BYU football games, early morning park days with friends, getting up at 5:45 a.m. to run, renewing my teaching license and taking courses for credits that are so interesting to me (nerdy I know), playing volleyball with friends, dropping and picking up Kayli from preschool, going to Totnastics, and outings with friends. We finally got out and had a fun date night at Lucille's and Pole Position with our friends…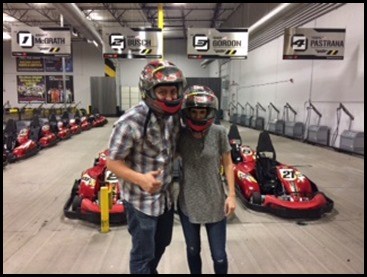 Love these crazy and sweet kids!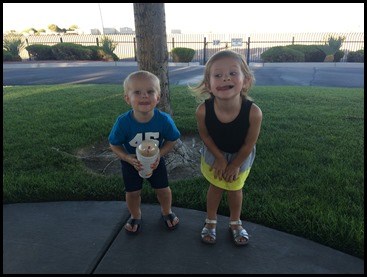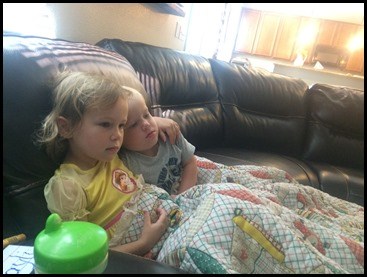 0