This post has lots in it. I've gotten behind and we've had lots going on!
Mandy took our pictures while we were down in San Diego in April so I could have some new pictures of the kids and a few maternity ones even though I still had a ways to go. I love them!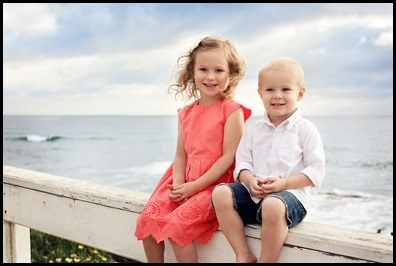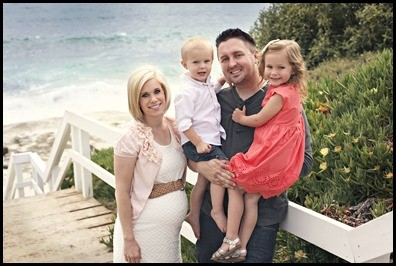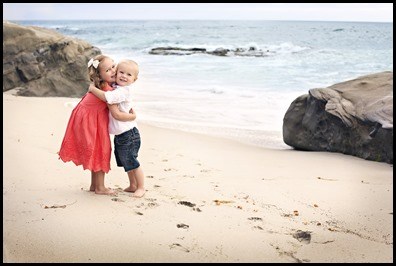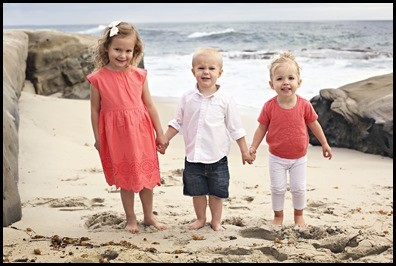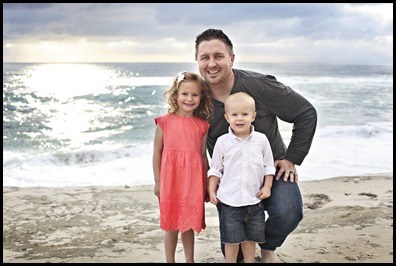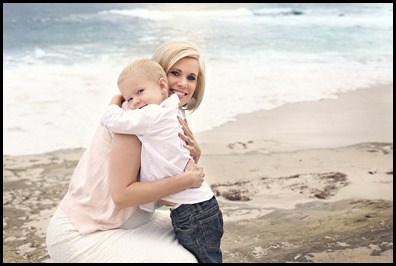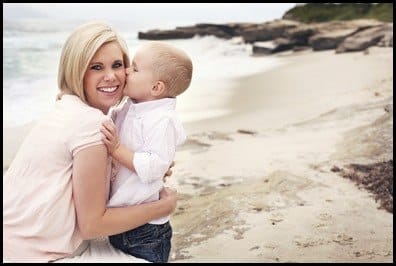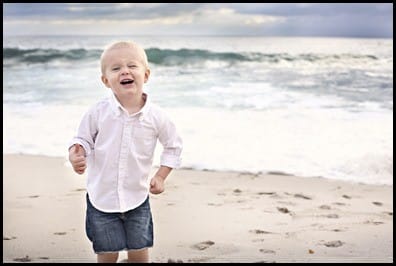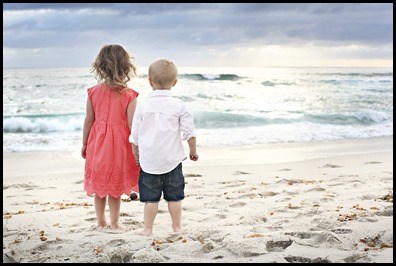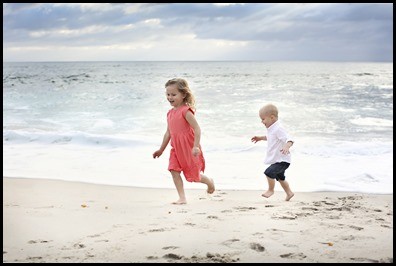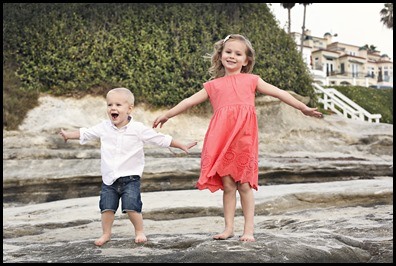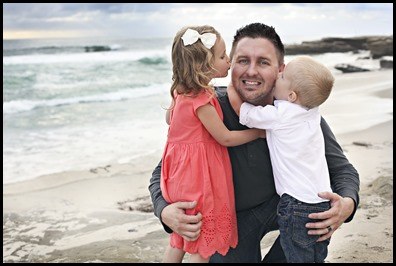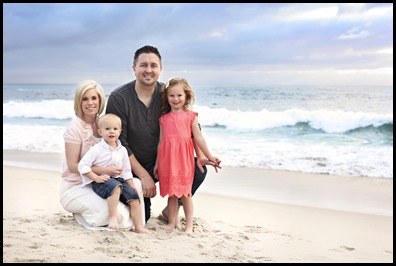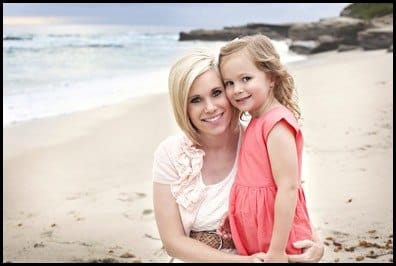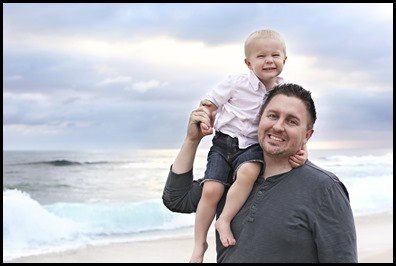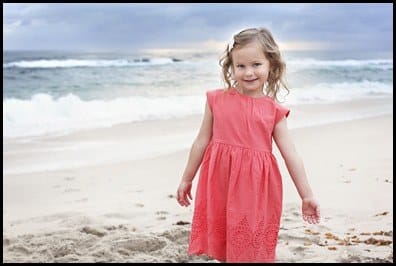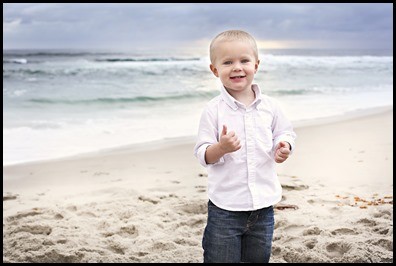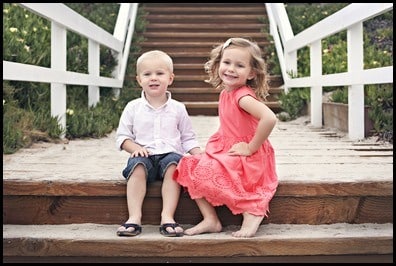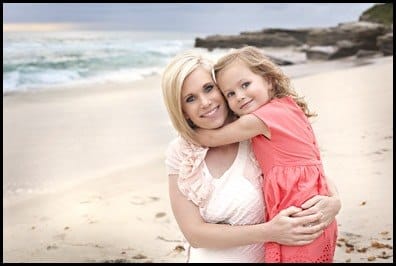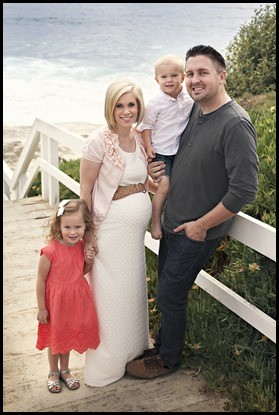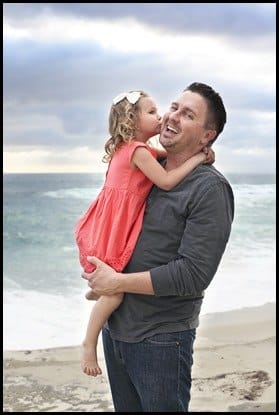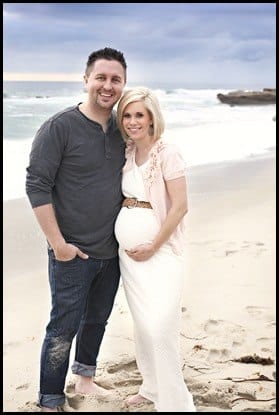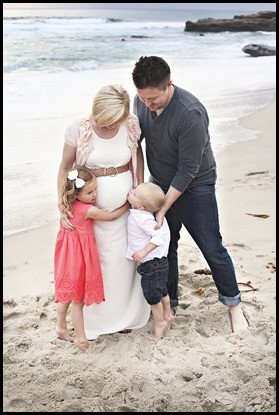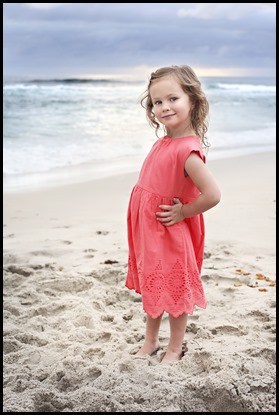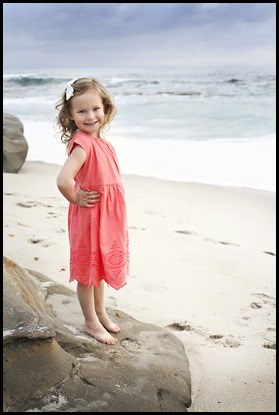 We always have so much fun when we visit Josh and Mandy and Lexi and they're like they're family because they really were our family when we lived down there. Friday we took the kids to see the seals at La Jolla and Mandy took our pictures. We shopped at Ikea and ate at Noodles and Co. We spent Saturday on Coronado Island and road a surry around and ate at our favorite pizza place right on the ocean. The kids loved the beach and getting in the water. We also had to eat at our favorite restaurant-Casa Guadalajara and then go get candy at this cute old-fashioned candy store in Old Town. On Sunday we went to our old ward with them and then took the kids to see the San Diego temple. We had a picnic at Mission Bay and flew kites. Mandy is also pregnant and due 2 months after me with another girl!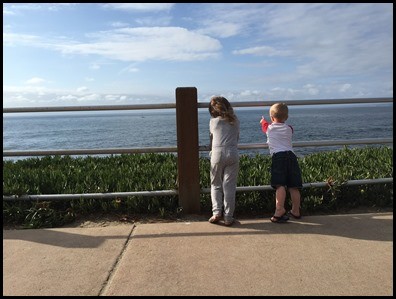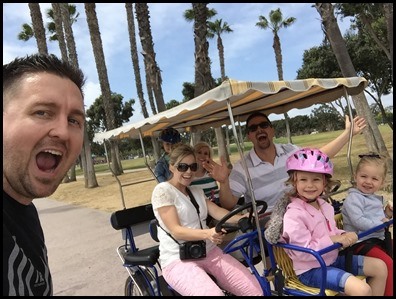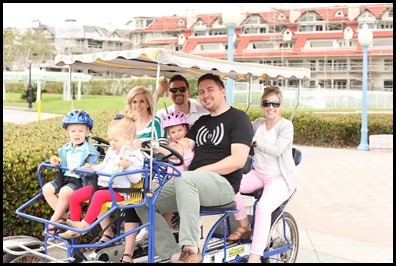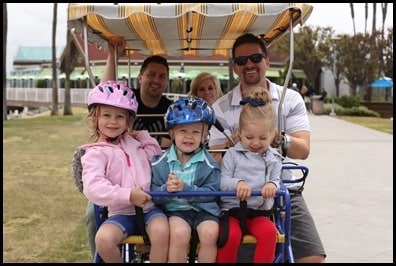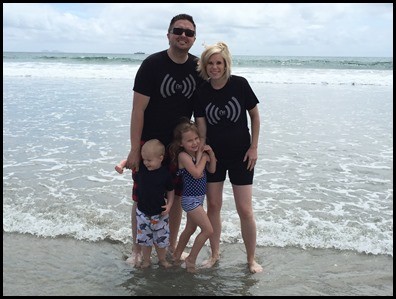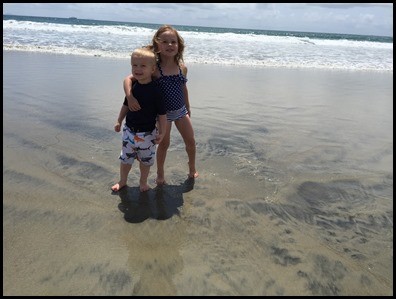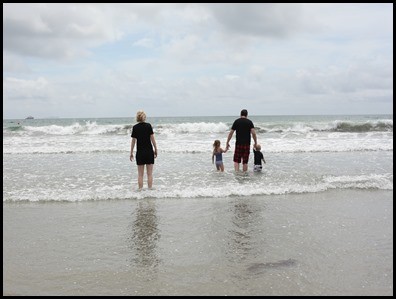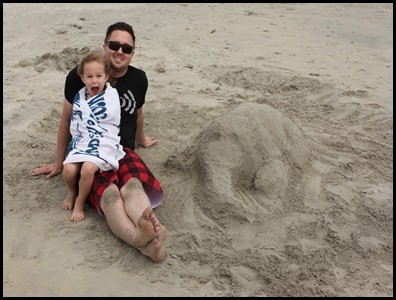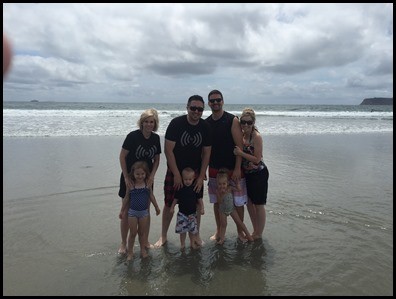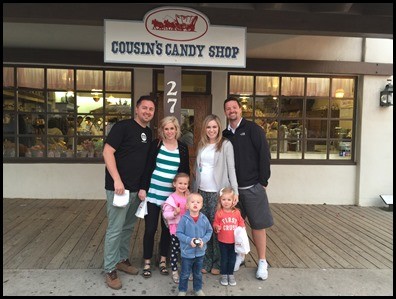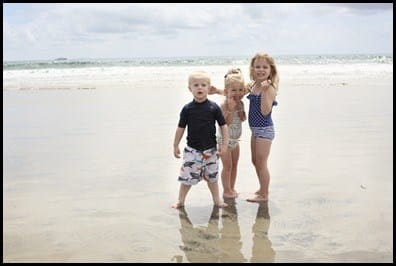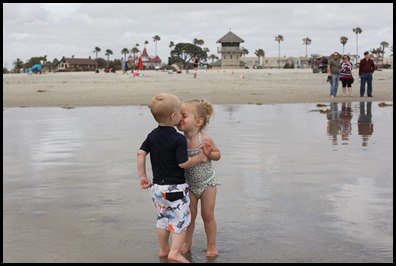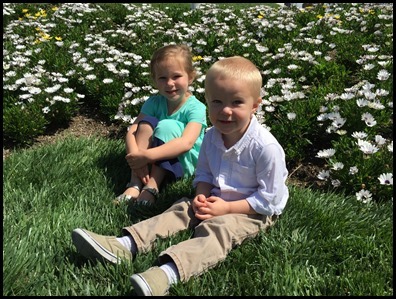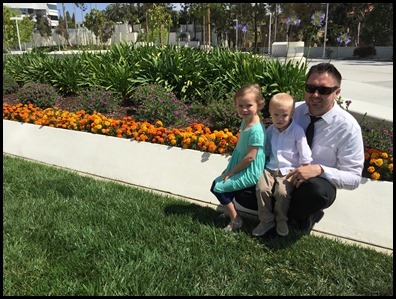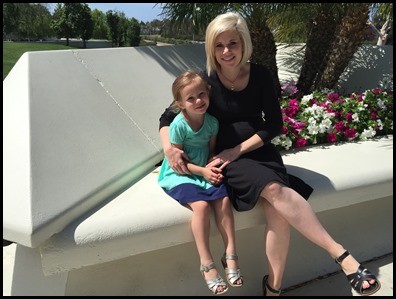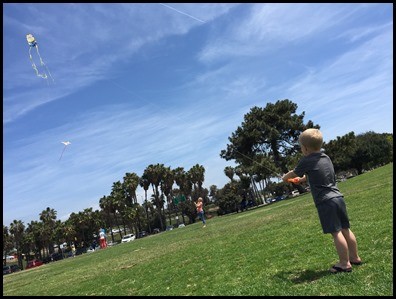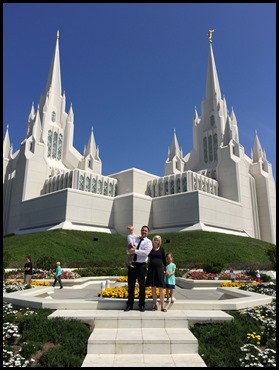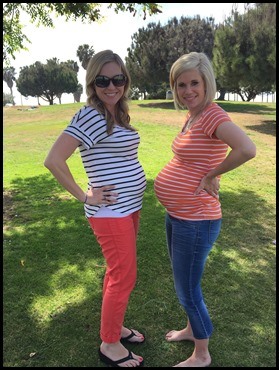 We went to Gravady for Parker's birthday.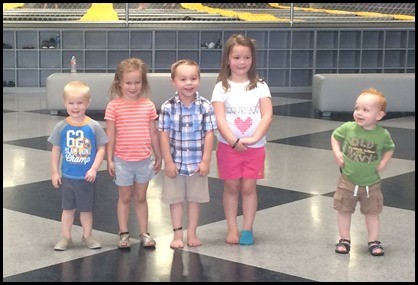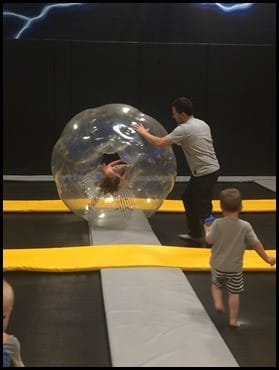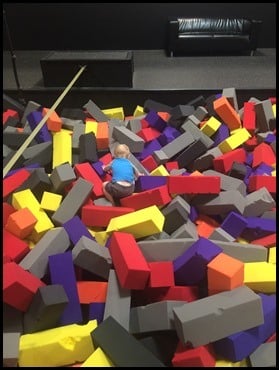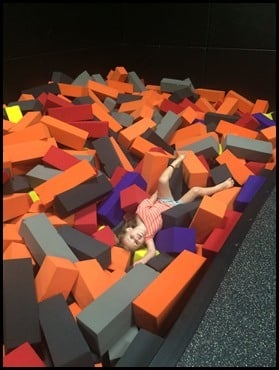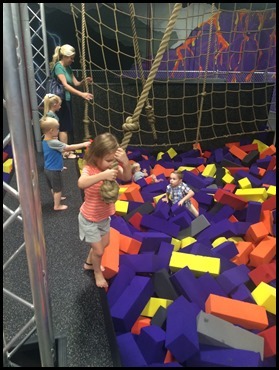 Kayli went to work with Kenny for Take-Your-Kid-To-Work-Day. Her favorite part was going to lunch but she had fun and I heard she even had a dance party at the office.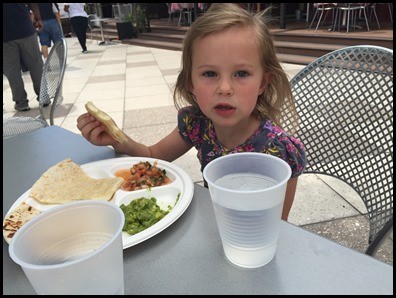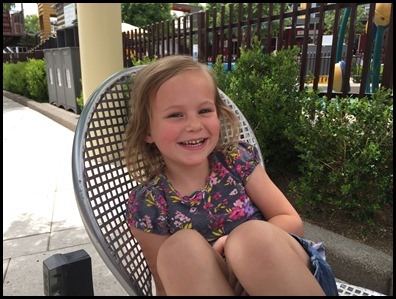 Tate and Lindsay's baby was born on May 6th so the kids have a new cousin-Olivia! Beau especially loved holding her because he loves babies!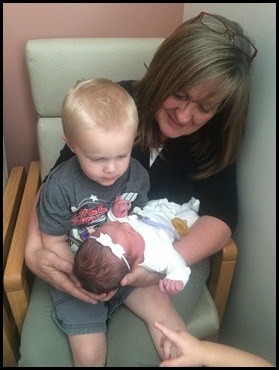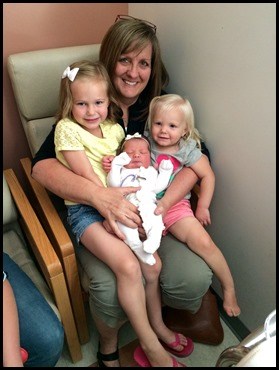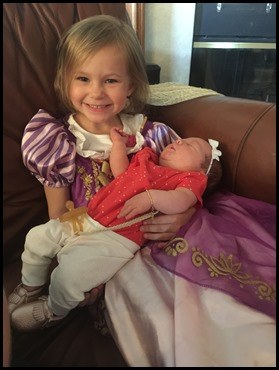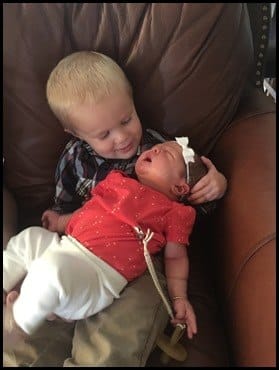 We went to Kendall's birthday at Heather's house and it was so fun to see my best high school friends since we aren't able to get together much. Our kids play great together and it's so fun to catch up. Between the four of us there are 10 kids now with 2 more on the way. There are a few extra kids in the picture though…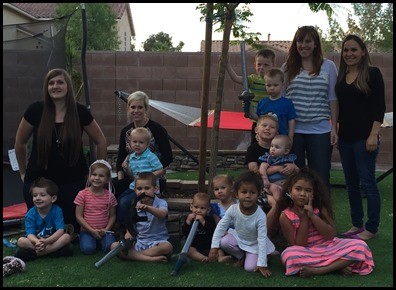 Jen planned a super fun Amazing Race that we got to do. It was seriously so much fun! I was a little slow and over did it on the very first task (I can't wait to not be pregnant anymore) but still-it was so fun and competitive! We were teamed up with Kelly and Joel and we ended up winning the whole thing! Jen did such a good job and we ended at FLIPnOUT playing laser tag so that was fun.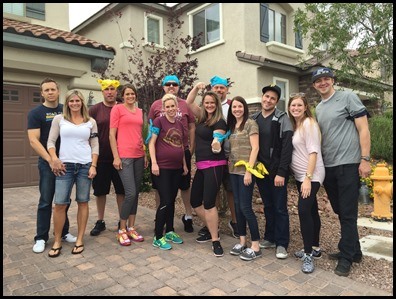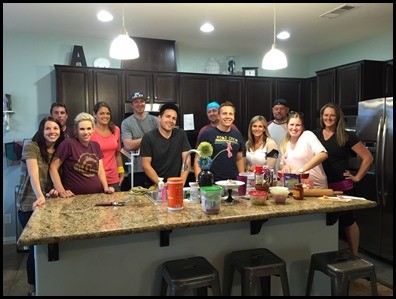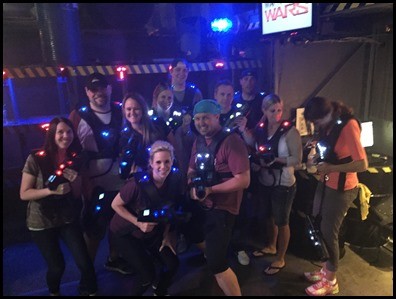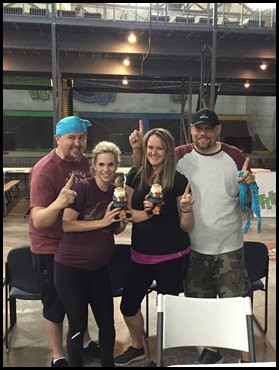 Kenny and Beau went to their first Fathers and Sons campout and Beau loved it! Kayli and me went to dinner with all the girls that were home so we had fun too!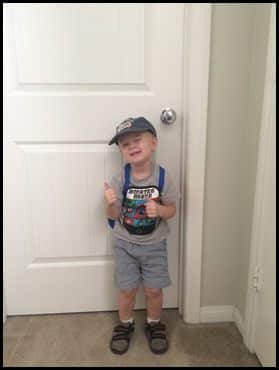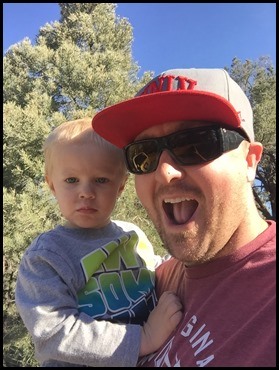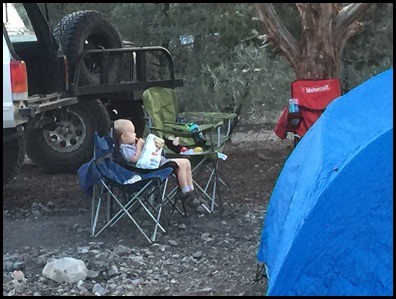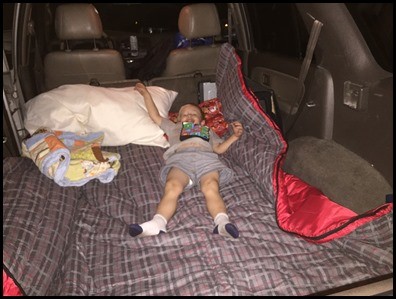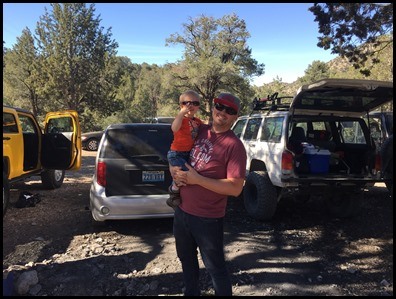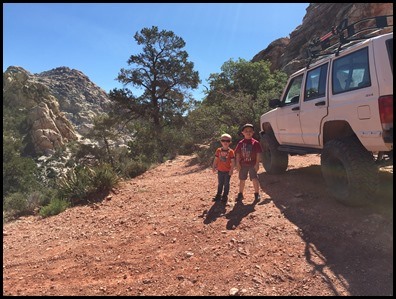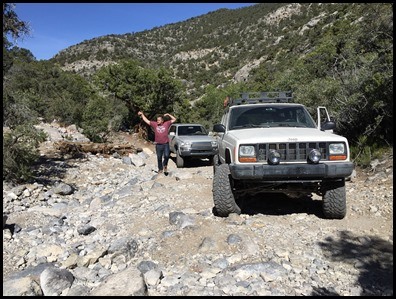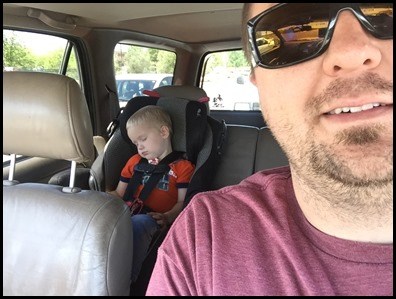 We went on a fun preschool field trip to the new Mt. Charleston visitor's center. There was a little museum and then we went walking down some trails.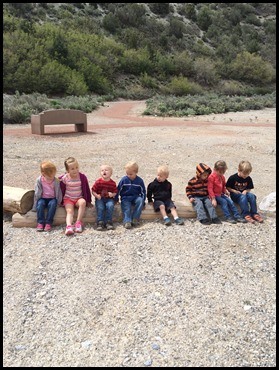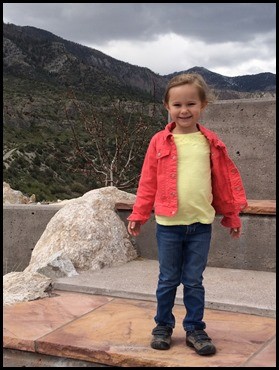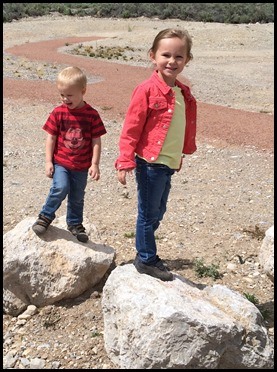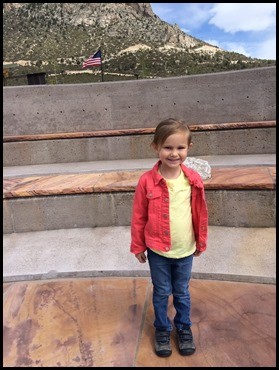 We were playing lots of volleyball up until just a few weeks ago. Kayli loves going and seeing her friends and she loves hanging out with all the young women too. She likes to practice volleyball and it's pretty cute when her and the other little girls her age go out and practice together.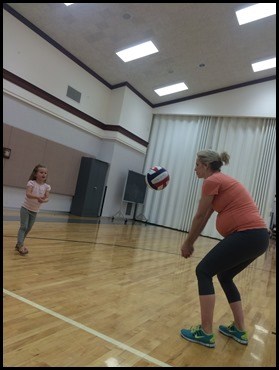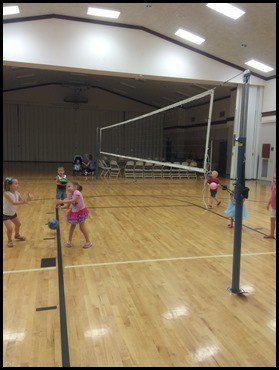 Kayli finished her first year of preschool. She loved it and really learned a lot! She loves learning and trying new things.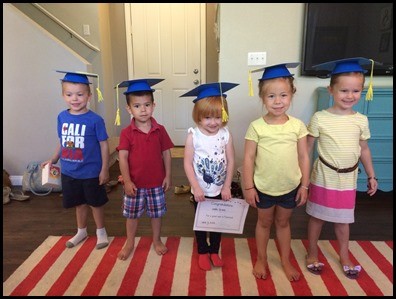 We go to see my cousin Mike and Mindy and their girls on their way to California. They stopped for Sunday dinner at mom's and Kayli loves seeing Charlotte and Presley. The kids sang primary songs with Presley and hung out with her in the bedroom so she could rest on the bed. We don't get to see them much but it's sure fun when we do!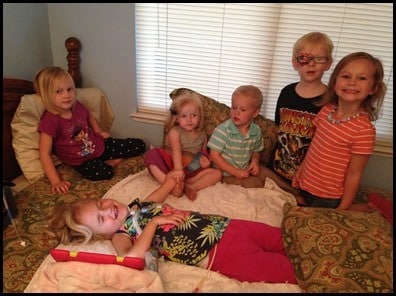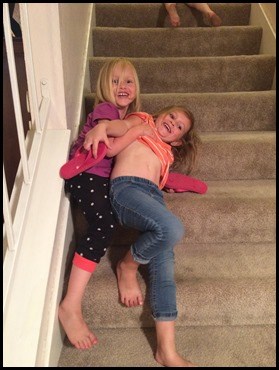 At the beginning of May we got word that the owners were selling the house we've lived in for the past 3 years. It totally shocked us and we weren't really planning on moving out quite yet even though we were outgrowing it with a new baby. The timing was awful with a baby due middle of July and they wanted us out in July. After a few weeks of craziness and deciding on what to do we finally decided to buy a new house. We love our ward, the neighborhood, and friends too much and the thought of leaving was devastating and not even an option. Once we finally made the decision and went with it and started the crazy process of buying-we actually felt much better and we're excited for this opportunity. It was quite the month, though, getting reading to move out of the house. The owners let us leave earlier than July so that we could be out and settled before the baby comes. I was feeling a little crazy with the stress of everything going on-all the decisions that had to be made, showing the rental house to people, getting ready to pass our move-out inspection, figuring out storage, and packing for three months of living with Kenny's family, not to mention trying to still have fun with the kids. All the stress really seemed to affect the kids too. I felt so bad that while I wanted to be giving them lots of attention before a baby came, that I was stuck having to worry about all of these other things instead. Luckily, today (which is why I'm finally blogging) we are finally staying home, being lazy, and not worrying about stuff! There was so much to do and my body wasn't wanting to do any of it! Luckily we had so much help with packing, watching kids, and actually moving out. I am so thankful for all of our friends and family that helped make this easier. Emily, Kelli, and Holli came and helped me pack since I could hardly move. They helped entertain kids and are fun to visit with anyway. Erin, Haley, and Kacee helped watch my kids. Mike, Chase, Kaden, Tate, Scott, Taylor, Tim and Alise helped move us out. Bishop Allred cleaned our carpets. Kari and Tracy are letting us live with them for a few months so they not only cleaned out bedrooms for us to stay in and are being so accommodating-they also helped move us out! We really owe them! Kaci has been so fun for the kids to have around. Hopefully everyone's not sick of us at the end of this! And I had so many more people offer to help and I'm grateful for all of them too! My parents lucked out and were at Philmont Scout Camp the week we moved. Dad's been wanting to do that forever and they had a blast but they missed out on helping us move. Haha. Here's a picture of us saying good-bye to our house and a picture of the beginnings of our new house being built…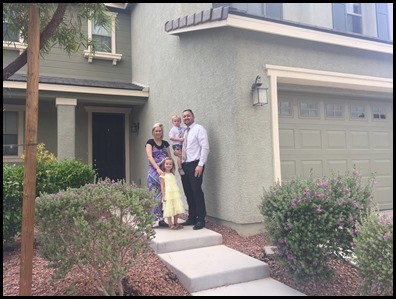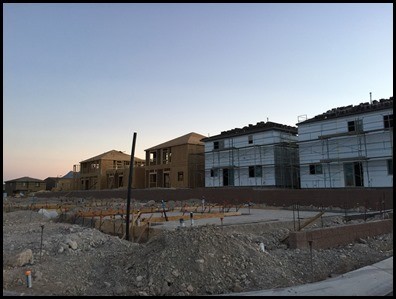 Taylor was in town the weekend we moved and the kids had such a blast with him here. He helped out so much and put the kids' bunk beds together which they were so excited about. The best part about having him here was that Kayli and him would sing and act to the Annie soundtrack at the top of their lungs together. Kayli was in heaven!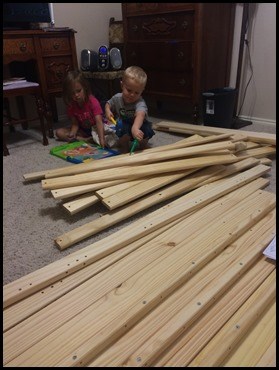 The kids did swimming lessons last week. It was so fun to watch! Kayli did awesome and she's so determined to become a good swimmer. We've been swimming a few times since lessons and she wants to practice everything she learned. She has been so brave through it all too. She used to hate getting water on her face but she would do it with her teacher and now she's doing it all the time. It was so fun to watch her overcome something that was once so hard for her to do. Beau was funny. He did good and learned some things but he had a really hard time being good when it wasn't his turn. He liked messing around and being a goofball and would have to sit out sometimes. Still, when it was his turn he did good and it was fun to watch and he was fearless when it came time to jump off of the diving board!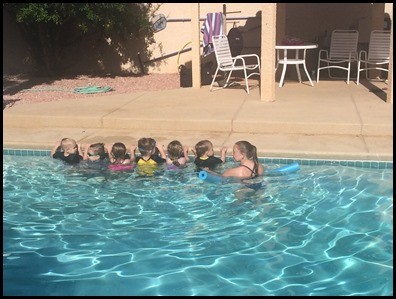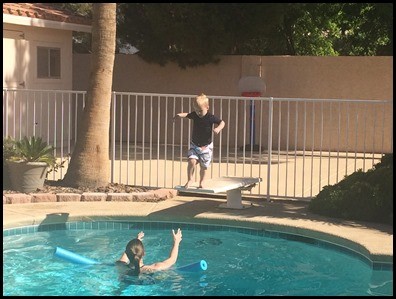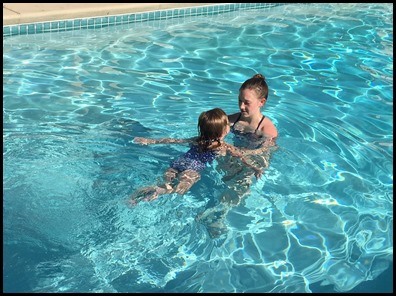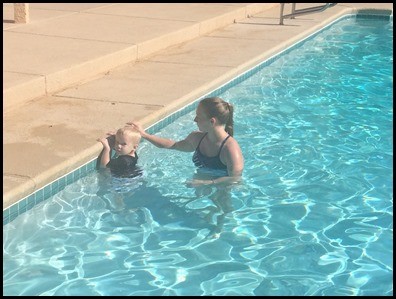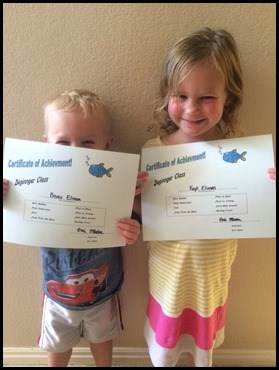 Swimming with friends and family…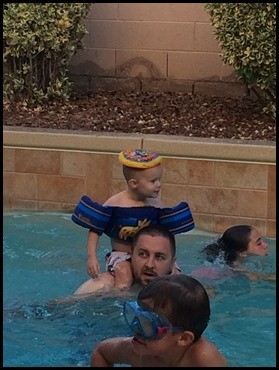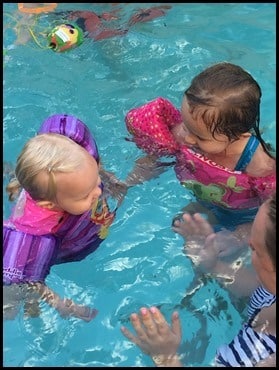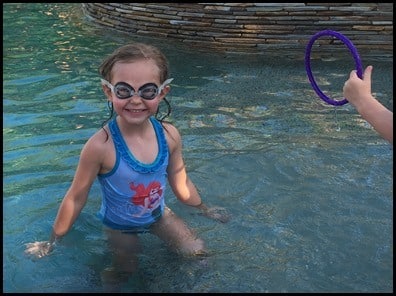 The kids went to the dentist for the first time and I thought it was super cute! Kayli has never liked the idea of having someone check out her teeth but since Holli is now at a dentist that takes our insurance Kayli said she'd only let Holli clean her teeth-and the kids had a blast! Holli was so much fun and let them help her clean each other's teeth. Kayli even went with the dentist so he could check her out. She was so brave! They got fun goodie bags and got to play in the kids room and so they now think the dentist is a pretty cool place to go thanks to Holli!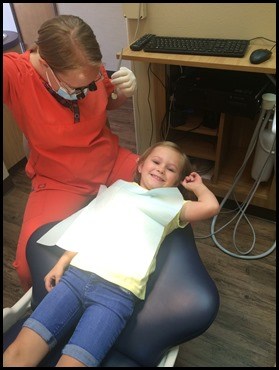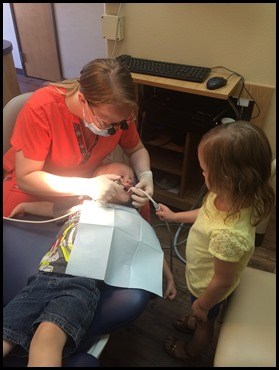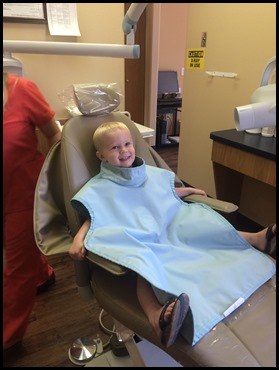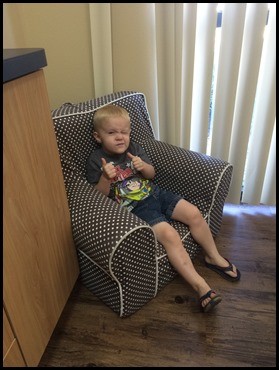 The other night we had a girls' night dinner/baby shower for me and Haley. We love an excuse for a girls' night! Erin set it all up and we had the best time chit-chatting and hanging out before babies come. It was so fun having a joint thing with Haley and that we're both having boys a few weeks apart. We said gifts weren't required since we aren't on our first kid but we did get some really fun gifts! It's fun the third time around because there isn't much I need so I got fun stuff like cute blankets, shoes, bibs, books, and an awesome basket of stuff just for me! It was such a good time!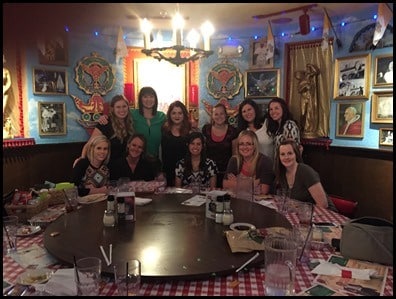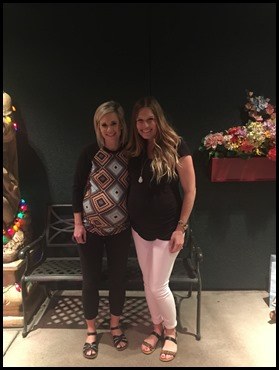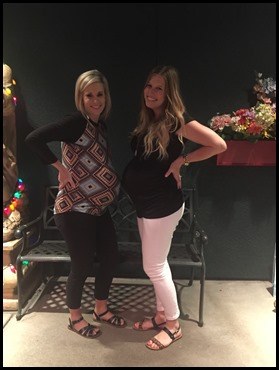 We had a nice Mother's Day. I got a pedicure and massages from the kids and Kenny which is what I really needed! The kids brought me breakfast in bed. We didn't get any pictures from that day but I sure love that I am Kayli and Beau's mom and that we got to celebrate my mom and Kenny's mom. Father's Day was fun too. Kenny and I got massages the day before for our mother's/father's day presents and then he got cute things the kids had made and some cool socks. He got breakfast in bed and slept in and got a nap after church. We had dinner with my family which was fun because we hadn't seen my dad in a few weeks. We have awesome dads in our lives and spending time with them is always fun. And I'm so grateful for Kenny! He is such a good dad! We have no pictures of Father's Day either!
Kenny has been busy with work and moving but mostly with off-roading! Haha. He lifted his truck and him and all his friends go out and ride complete with radios and all. It's quite the hobby/obsession. Sometimes the wives and kids are invited and we make a night out of it with hot dog dinners and hanging out. His latest thing is he flies a drone above while they're off-roading and then makes videos of their riding! He also goes to lots of movies with his crew. It's so fun that all of my friends' husbands are his friends. This is why we had such a hard time with the idea of even moving away from them!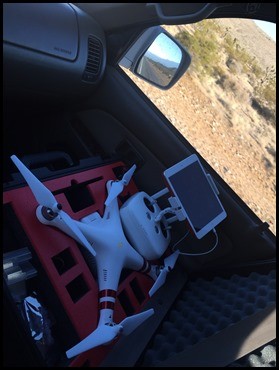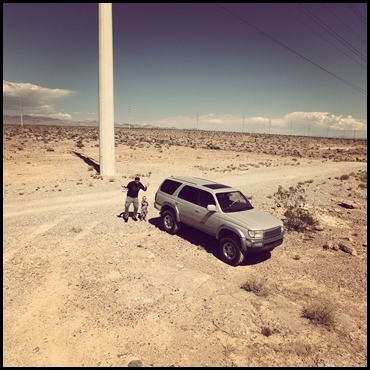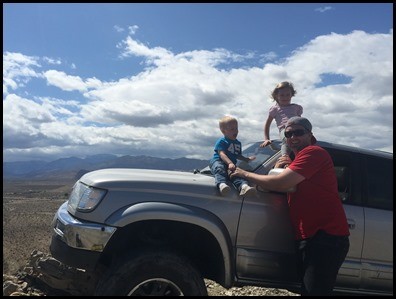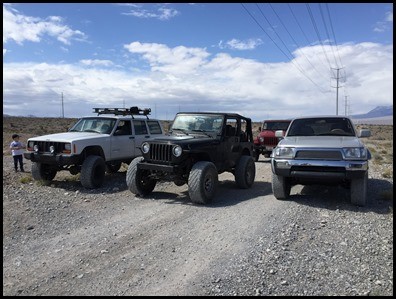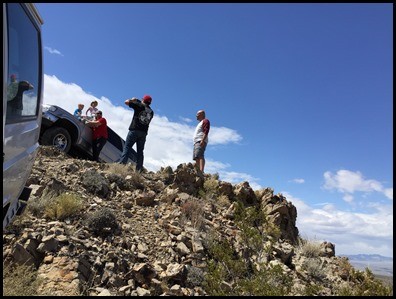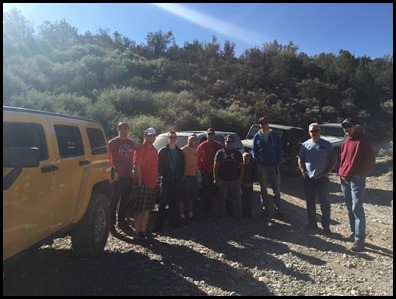 The biggest word to describe Kayli lately is brave. She is overcoming so much. She's doing things that a few months ago I never would have thought she would do. She's becoming less shy, she's trying things she once didn't like, etc. and it's so fun to watch her grow and do things that I know are hard for her. She loves writing and drawing. She loves to text people videos and selfies. She loved unpacking at grandma's house and organizing her room here. She's also liked looking on Pinterest with me for ideas for decorating her room at the new house and she searched Amazon for the sheet set she wanted for her bunk beds. She chose Frozen sheets.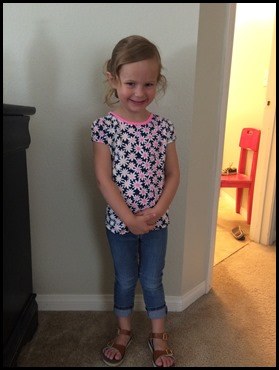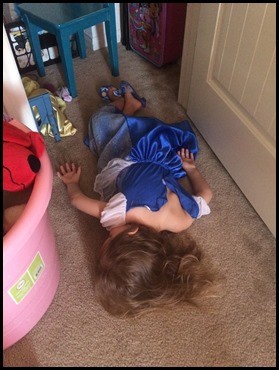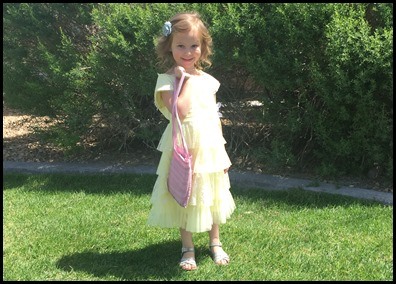 Beau is talking so much better now! He loves to say that things are nice. "That blue car niiiiice." "That yellow truck niiiiice." Everything is yummy too. "That's yuuuuummy". He also says the word hurt really cute. "That bed hurt me" but he really emphasizes hurt and it's really funny to us. He's also pretty much potty trained although the move kind of messed him up. He was doing awesome until we threw off his routine but he's doing ok. He loves his friends and they are starting to really play together and talk to each other. We got the kids bunk beds for sleeping in at grandma's house and then they'll share a room at our new house. Beau says he loves the bunk beds but he chooses to fall sleep right by the door on the floor every night. He likes to be silly and make people laugh. He loves to talk about how he went places or did things on Tuesday. He'll say "Beau go there on Tuesday!" if he see somewhere familiar or knows we did something already. It's always Tuesday. And I get lots of good sleeping pictures of him. The other night we were putting the kids to bed and Beau wasn't happy about it so he said "you guys mean!" but then he saw that we looked hurt and he was so sad that he hurt our feelings. He said, "you guys not mean, you niiiiiice". He's usually pretty sweet.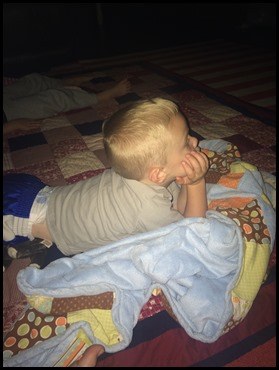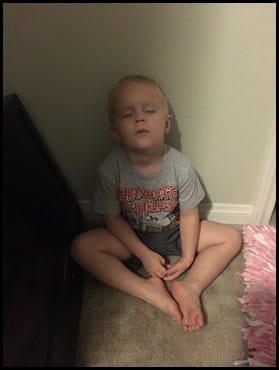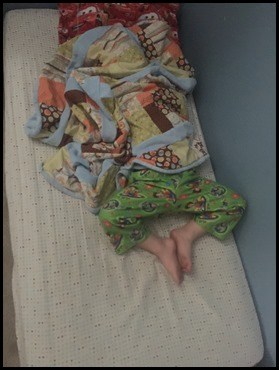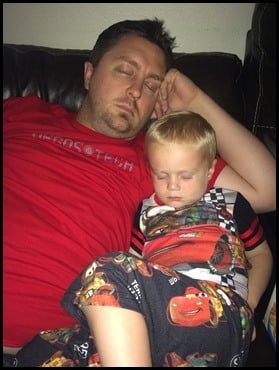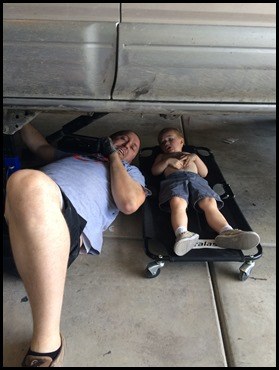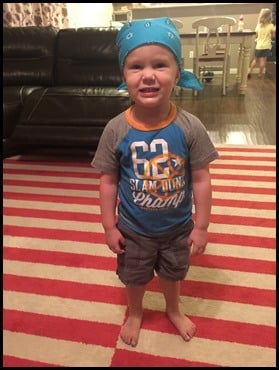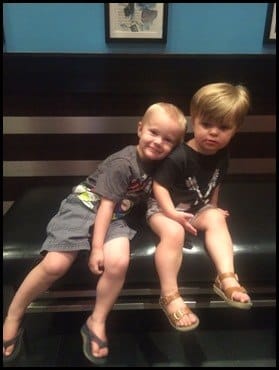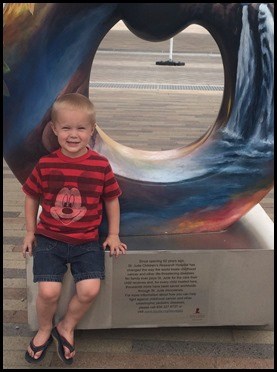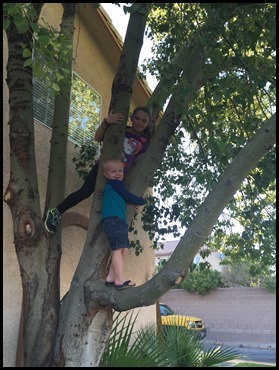 More of the kids…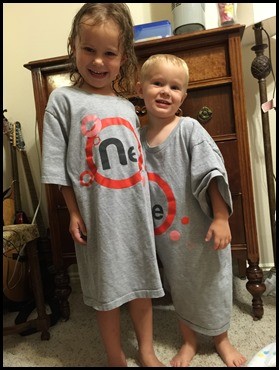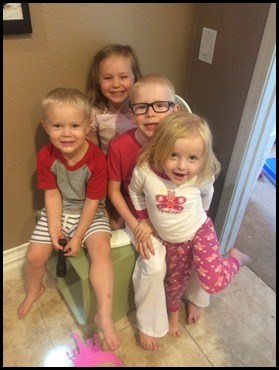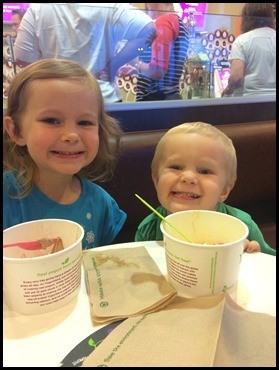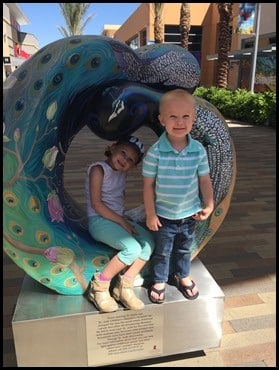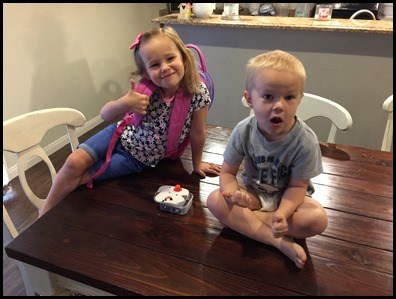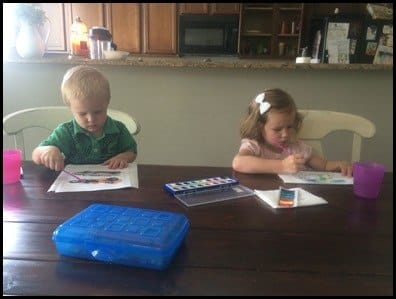 I'm just ready to have a baby. He should be here in less than 3 weeks!