In June we went to Utah for my family reunion. I have so many memories of this place from when I was a kid and yet I hadn't been back in about 6 years! It was fun taking my own kids and spending time with so many of my cousins. Kayli loved running around, watching the Heber Creeper train, playing in the water, and playing games.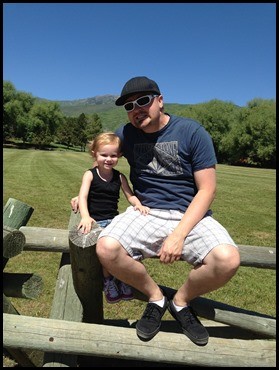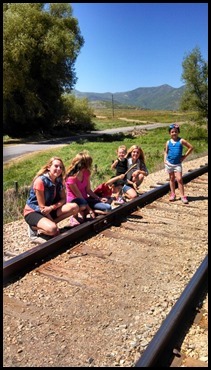 Love this big boy!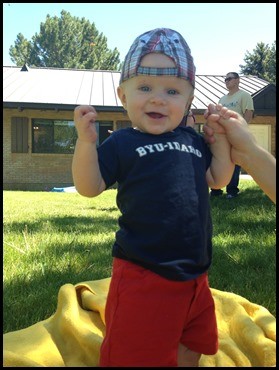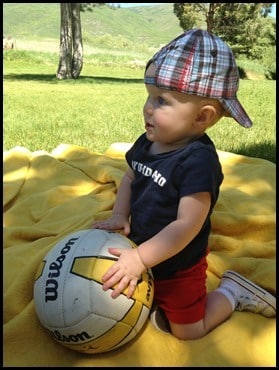 We stayed at my Grandma and Grandpa's house in Orem. I love visiting them! Kenny and my dad had to go home for work but my mom and I stayed the week up in Utah and we had a blast! The kids did great too! Everyone came over to Grandma's for Sunday dinner and Kayli had a blast playing with all my cousins' kids. Beau loved it up there too!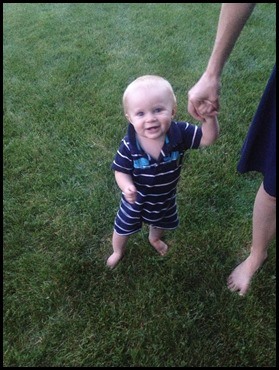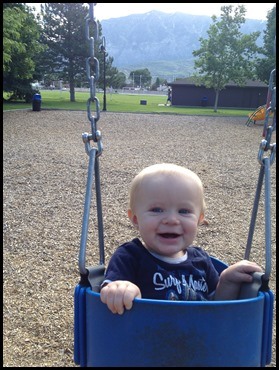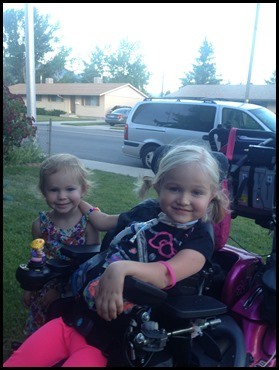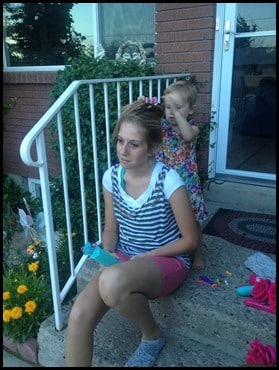 Our favorite thing to do in Utah is SHOP! There are lots of girls in the Varney family and we love going shopping. So Monday we went with my Aunt Cindy, Lindsey, McKenna, and Kayryn up to City Creek in Salt Lake. I love that place. Kayli loves the girls so much. They are my cousins but I think they remind Kayli of all her fun, young aunts. (I think the girls like Kayli too.)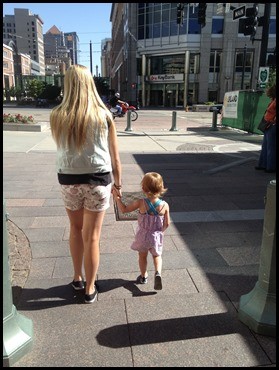 Kayli was so excited to see the temple but when we actually got there are she saw how big it was and how we could even touch the doors-she was in awe.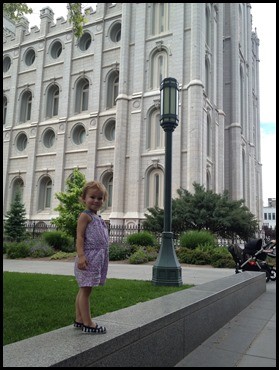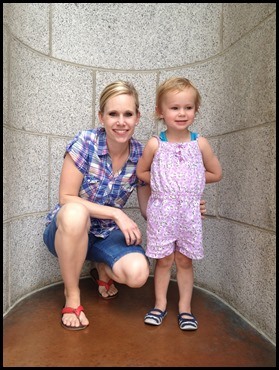 We even went in the Visitor's Center and she loved finding all the pictures of Jesus. The weather was so beautiful up there and we liked playing in Grandma and Grandpa's yard-and staying out til the sun went down at 10 p.m!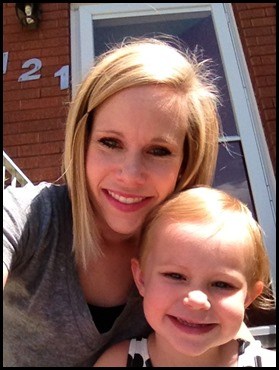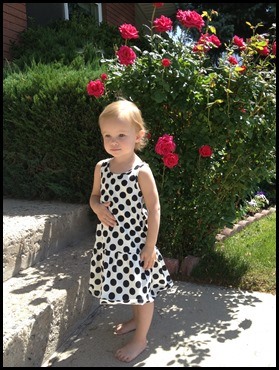 We spent the rest of the week shopping and Kayli played with the girls. The last night we were there we went to River Woods. I love that place too. Seriously, I need to live in Utah.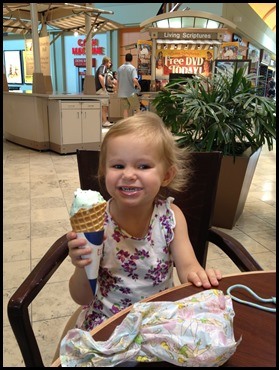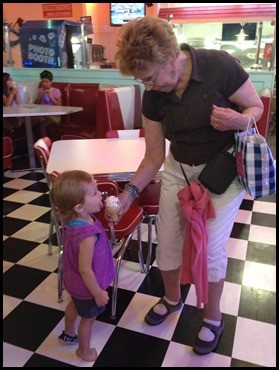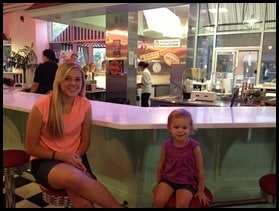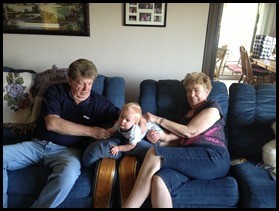 Saying good-bye was so sad!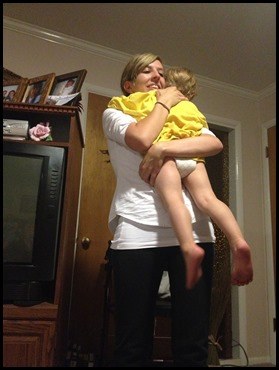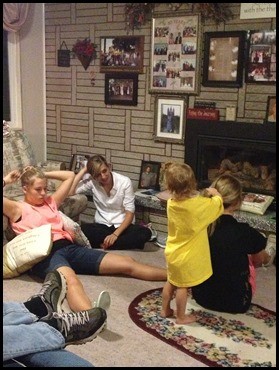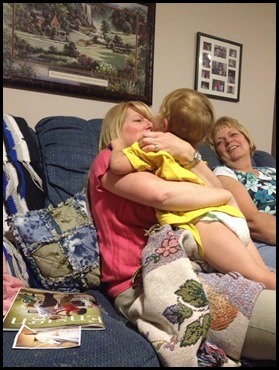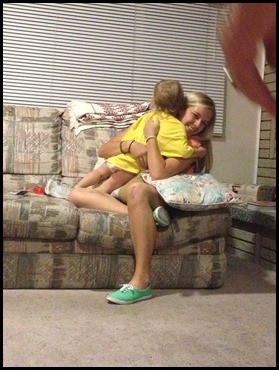 But we kinda missed this guy…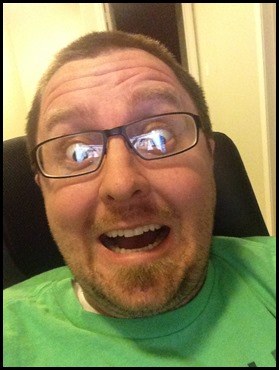 And when I got back to town I had a fun girls-night-out at Town Square with these two…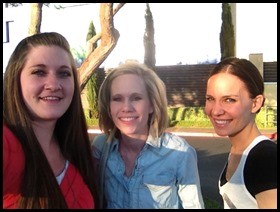 We had a fun Fourth of July too. We went to the Reeve's house for dinner, swimming, and fireworks. Kayli LOVED swimming and she is getting so much more daring when it comes to the water. That night we went to our community (Providence) fireworks show and it was great!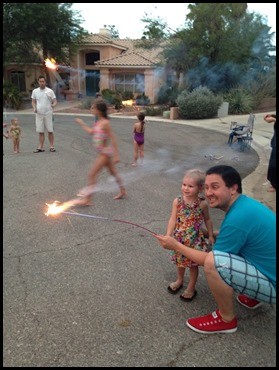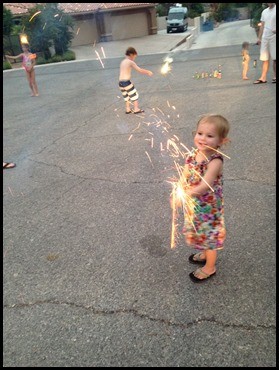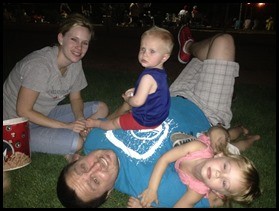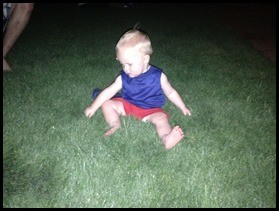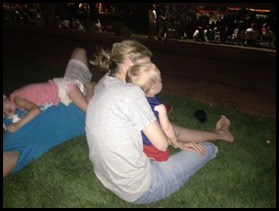 Adam turned 3! He had a Cars birthday at the park with an awesome splash pad!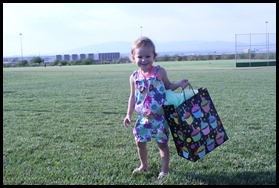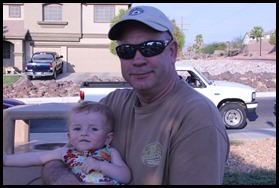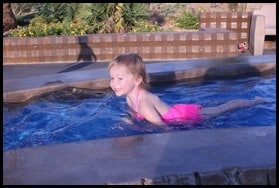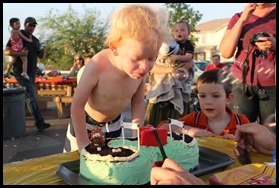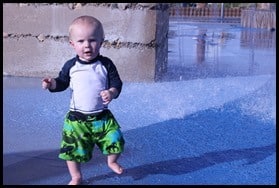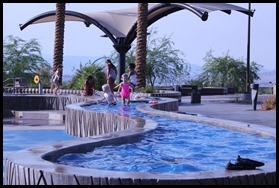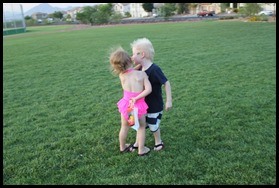 Big news from our kids around here…Kayli is potty-trained and Beau is walking! Kayli has been a potty-training dream. I did nothing. Occasionally I remind her to go and she tells me she will by herself. I've attempted potty-training two times before but only for a few hours each time when she clearly wasn't ready for it. She didn't buy in to the concept AT ALL. People told me to just wait and that she'd do it when she was ready. Well the other day her friend was over. She went on the potty. Kayli ran down and told me that her friend goes on the potty! Ever since then Kayli has gone on the potty. She's a dream, right? No potty-training horror stories from this momma!
Another story I don't want to forget…Kayli has an old iphone 4 of ours. She can facetime with it but that's it. Her and I usually facetime people together but yesterday when she was in her room I saw that I had a missed call from [email protected]. Kenny and I started laughing. Apparently she had called me. When she woke up Kenny went in to get her and she asked if she could bring her phone with her to grandma's house. Then she said to Kenny, "I tried to call ya…" Well yes she did! Then this morning when she was still in her room my phone rang. It was [email protected] calling again. I answered and there she was. She said hi and then, "so…how has your day been…" Haha.
More about Kayli these days…she wears a swimsuit every day. She likes playing "drive-thru" and she's quite the funny worker! She is excited for Kim to come home soon and "not leave again". Haha.
Beau is almost 11 months and he has walking down. It's great. Him and Kayli are little buddies now. He follows her around. And he loves golf. If he doesn't have his play fork in his hand, then he has his golf clubs. Funny boy. Can't believe he is almost 1!